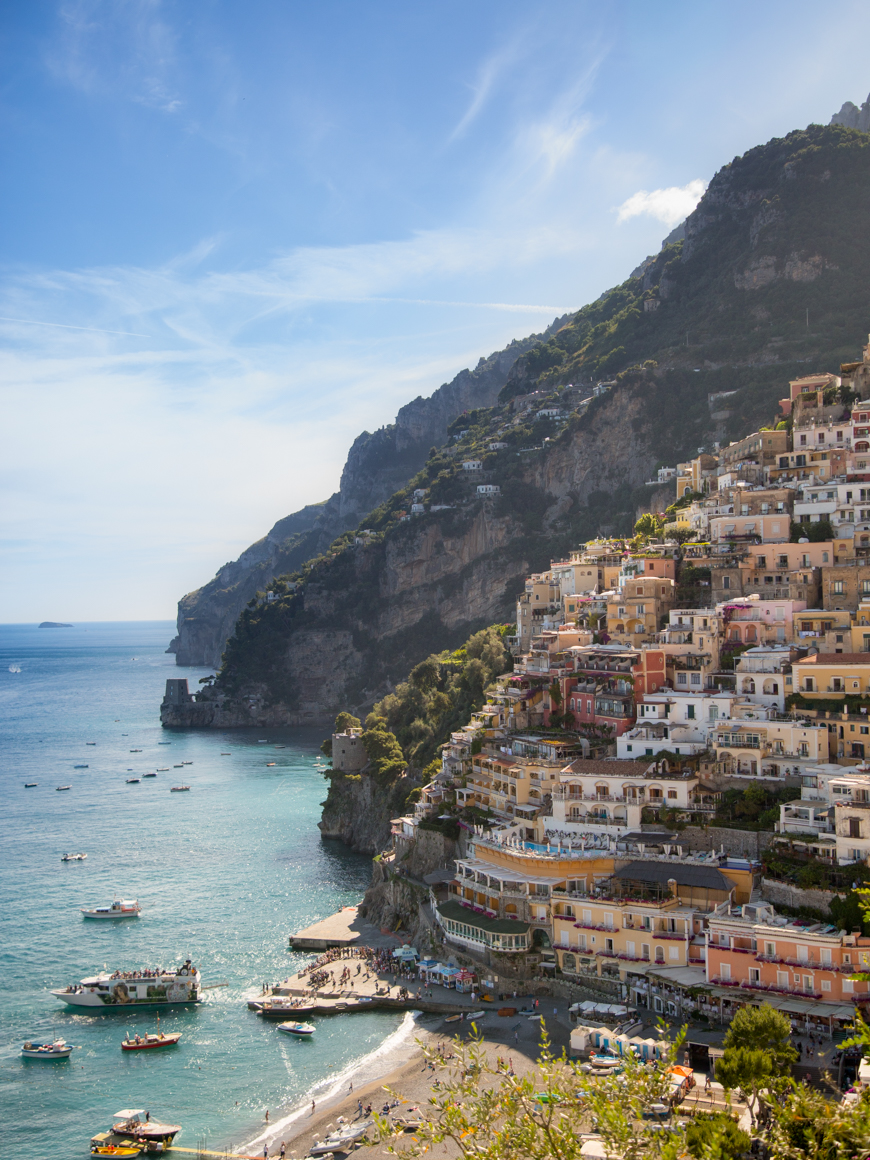 I can't believe it's actually happening – but I'm finally leaving the country for the first time. Yes! I'm traveling outside of the U.S. and I'm so, so, so excited! About time, I know. My Pinterest "travel" board makes me seem well-traveled but it's all just wanderlust. And my forever wish of traveling to Europe is coming true – to Italy and Greece I go! Literally, I do a little scream inside every time I think about it.
This idea and plans for this trip kind of just fell together. A few of my friends and I realized we had a mutual desire to visit Greece – and given the affordability of doing so – we decided we'd plan a trip in early June to kick off the summer, without missing too much of the season in Chicago. So abgroup of 6 of us decided we'd make it happen, and thought why not make a pit stop in Italy for a few days first, ya know, since we'll be so close, right? Only makes sense! (LOL)
These two destinations have literally been at the top of my list and I feel like everyone and their mother has visited them recently and can't say enough great things. While we just have our "big" flight – to Europe and back – booked right now, we're planning out the smaller flights and deciding on specific destinations this weekend. I will be the first to admit that I know nothing about international travel, but I do read enough blogs and articles to know a a few of the places I certainly want to go.
For those  familiar with the areas, we'll be flying into Rome and staying for about 3 days, including a visit to the Amalfi Coast, then hoping on a flight to Athens, where we hope to hop around to a few islands – Santorini, etc. If you've visited, I'm selfishly asking for any and all recommendations and suggestions of what you loved and what you'd pass on if you went again.
Having this be such a big first, although I'm so grateful it's happening, I'm equally excited and anxious. I can't really wrap my head around everything that needs to me done first – How much cash do I need? Don't I need an outlet adapter? How does Wi-fi work? How on earth will I decide which outfits to bring?! It's going to be a journey just to get prepared, I'm afraid. So far, here's where my head's at:
Things I'm most looking forward to on this trip:
Eating, everything
Having my favorite salad, a greek salad, in Greece
Trying real homemade pasta in Italy
All of the wine
The architecture
Staying in quaint Airbnbs
Taking beautiful photos – Should I bring a real camera?
The beaches
Boat rides
Men with accents
The stunning white architecture in Greece
Stairs, strangely – I know there will be a lot of them but maybe it's because I'm from the flat midwest that I'm actually excited about it
The seafood
The sun
Experiencing another culture and way of life
A shift in perspective
Things that I'm nervous about:
Not understanding the currency, nor the equivalency to the U.S. dollar (math was my weak subject)
Losing something necessary
Packing, overpacking
Language barriers
Connecting flights
Quality of my iPhone photos (LOL, really tho)
All the problems I have with pain in my feet, and no, I don't wanna wear my ASICS
Not being able to sleep on the flights
Not being able to sleep at all so far from home
Trying to fit too much in and being exhausted
Jetlag
Anything else that could go wrong
I've been researching as much as I can from those who have been there. Some of the travel guides and itineraries from my favorite bloggers I've been following are:
Given that this is my first trip to Europe – and out of the country – I would love to hear any and all advice  and recommendations on international travel! And as I mentioned above, if you've been there – please share your recommendations! Until then I'll be patiently waiting for June and living through all these beautiful photos. Dare I say "ciao?" That's the only Italian word I know, anyway.