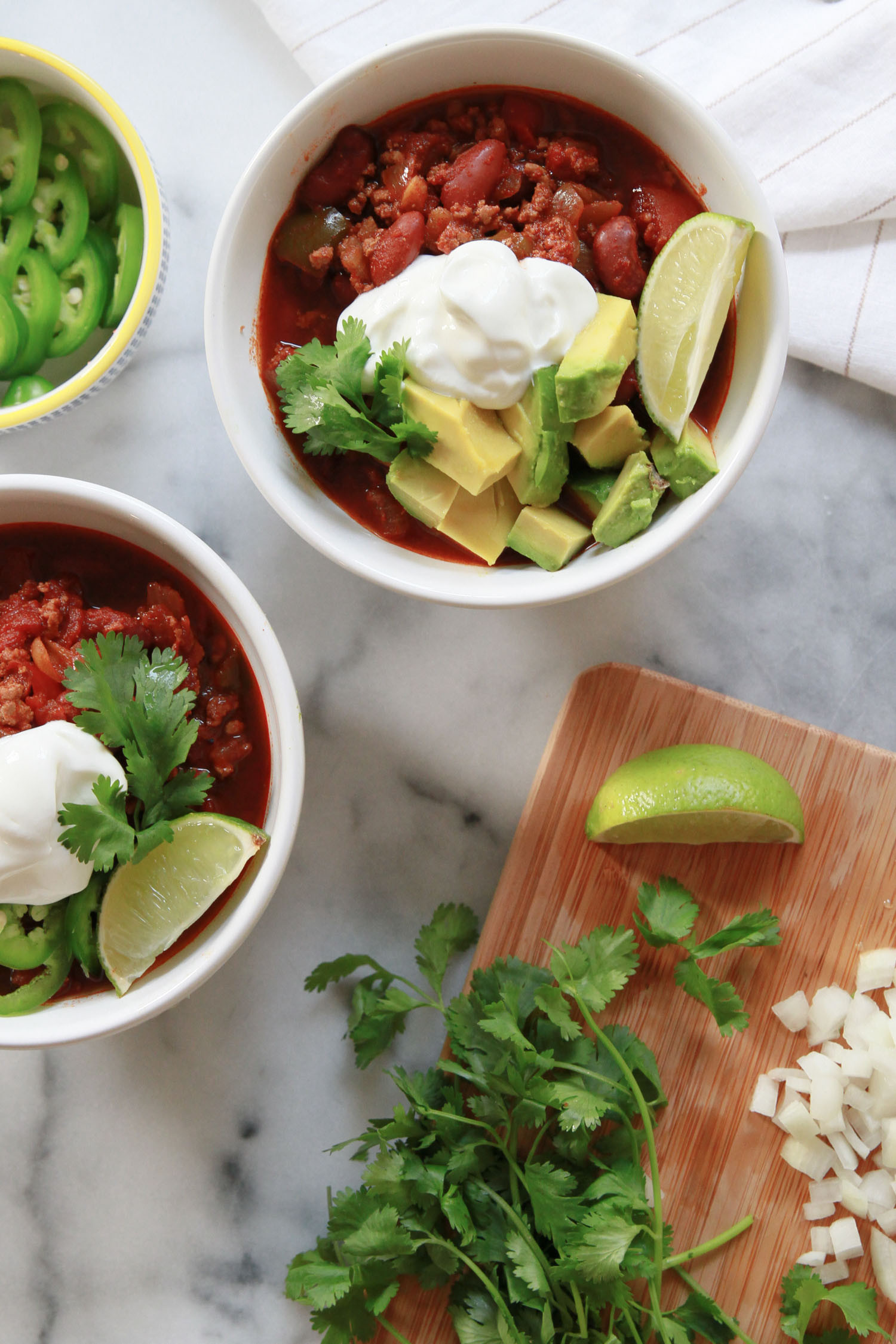 Happy Sunday, friends! We've had a sunny weekend in Chicago and for January, the weather has been beautiful. And while normally, I only like to make a warm soup or chili when it's really cold, this recipe is so good and so easy, it's perfect for any weekend when you can leave the slow cooker on for a few hours. I made it last Sunday and it honestly only gets better as it sits in the fridge for a few days.
I imagine you can certainly use ground beef or chicken in this recipe, but turkey is the perfect lean option to keep things healthy and light. Of course, I love to throw some cheese and sour cream on top – might be counterintuitive? Anyways, it's also the perfect way to clean out the fridge and get rid of those shriveled peppers in the bottom of the veggie drawer. In all seriousness, it's honestly one of my top 5 favorite recipes I've ever made. It's super foolproof, can easily be stored in the freezer and is as inexpensive as it is easy. Scroll down for the full recipe.
Here's to hoping you have a great rest of your weekend!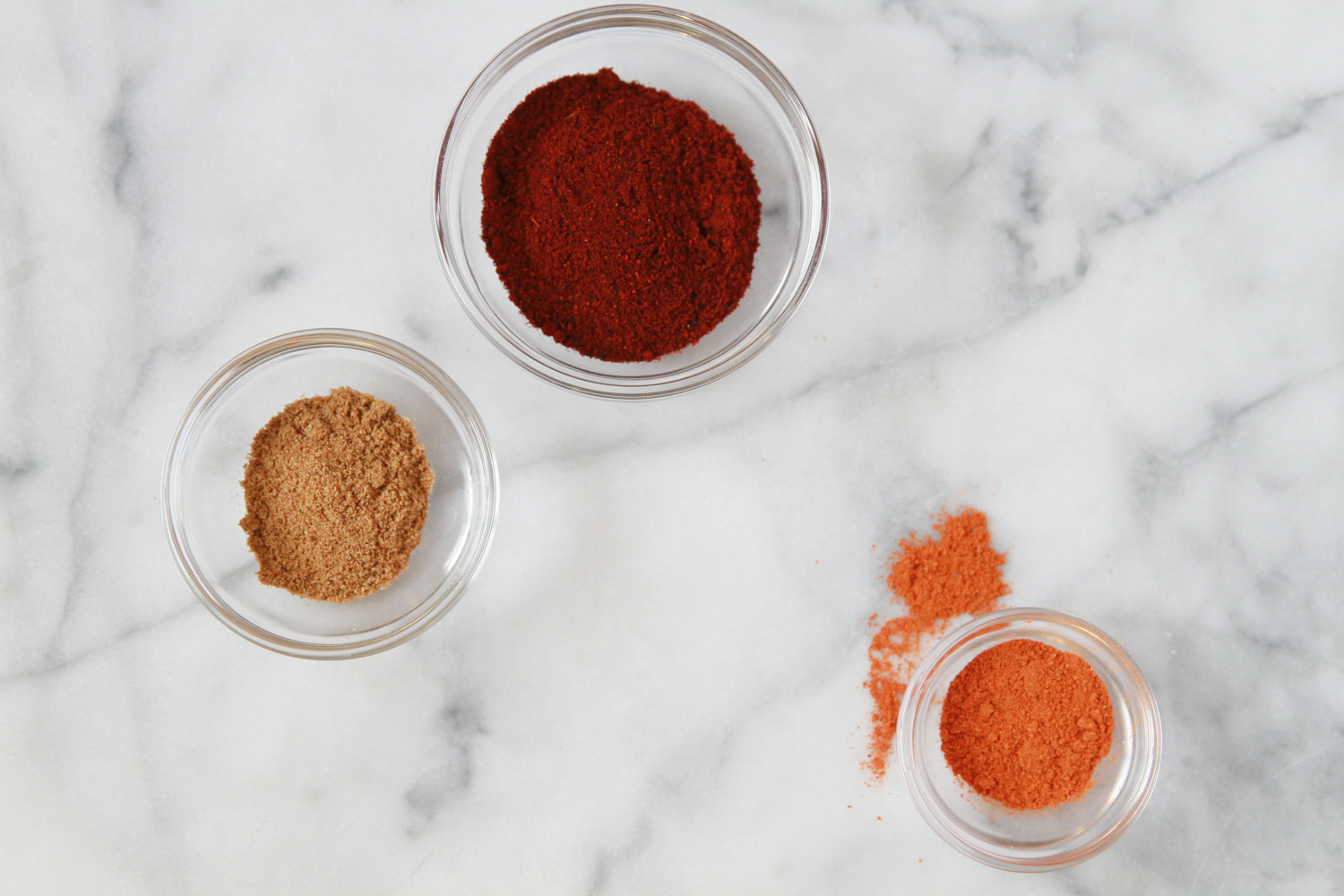 This chili can be easily adjusted in terms of spiciness – just adjust the amount of cayenne pepper used. Also, instead of using one whole bell pepper, I like to use half of one, and half of another, to add color.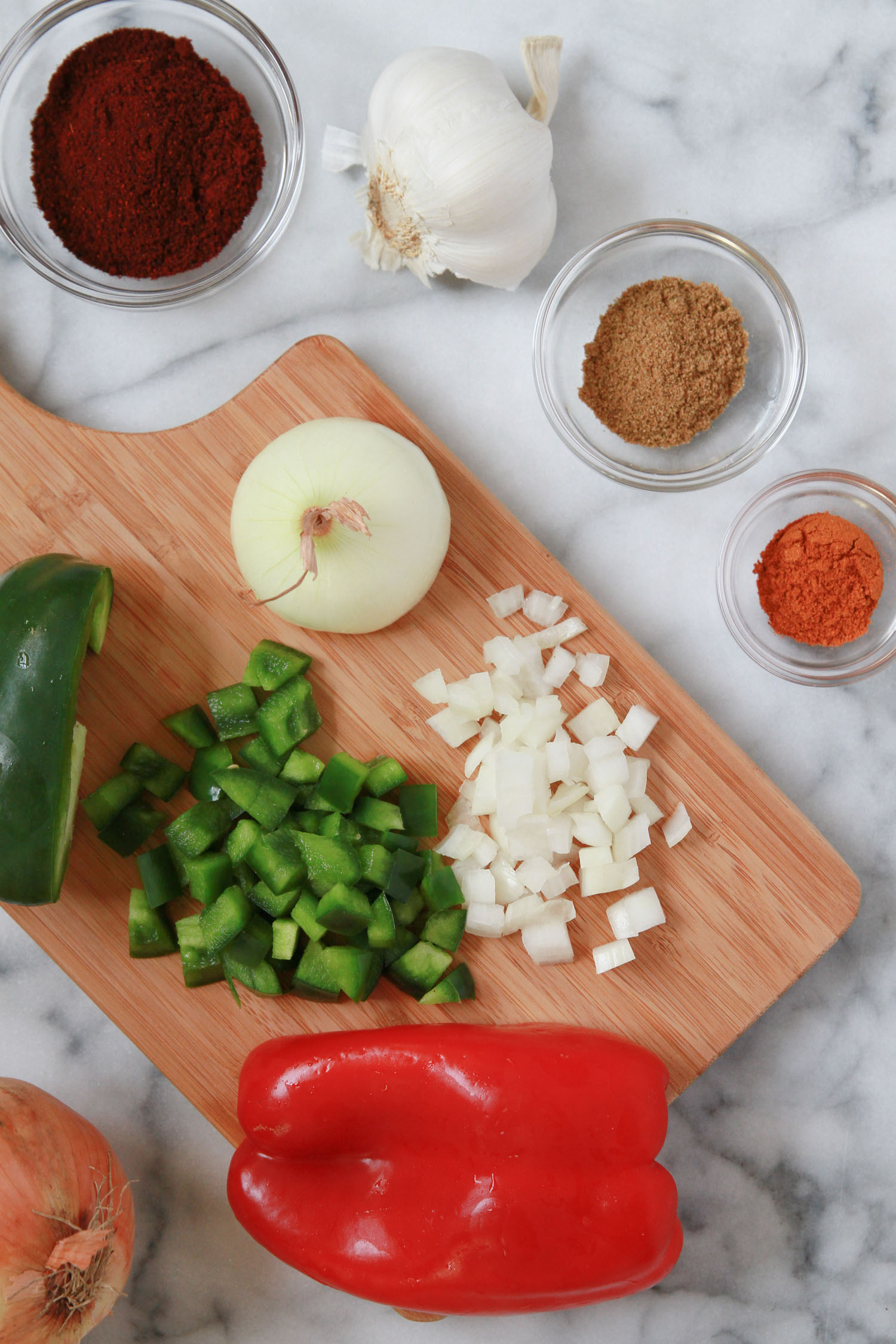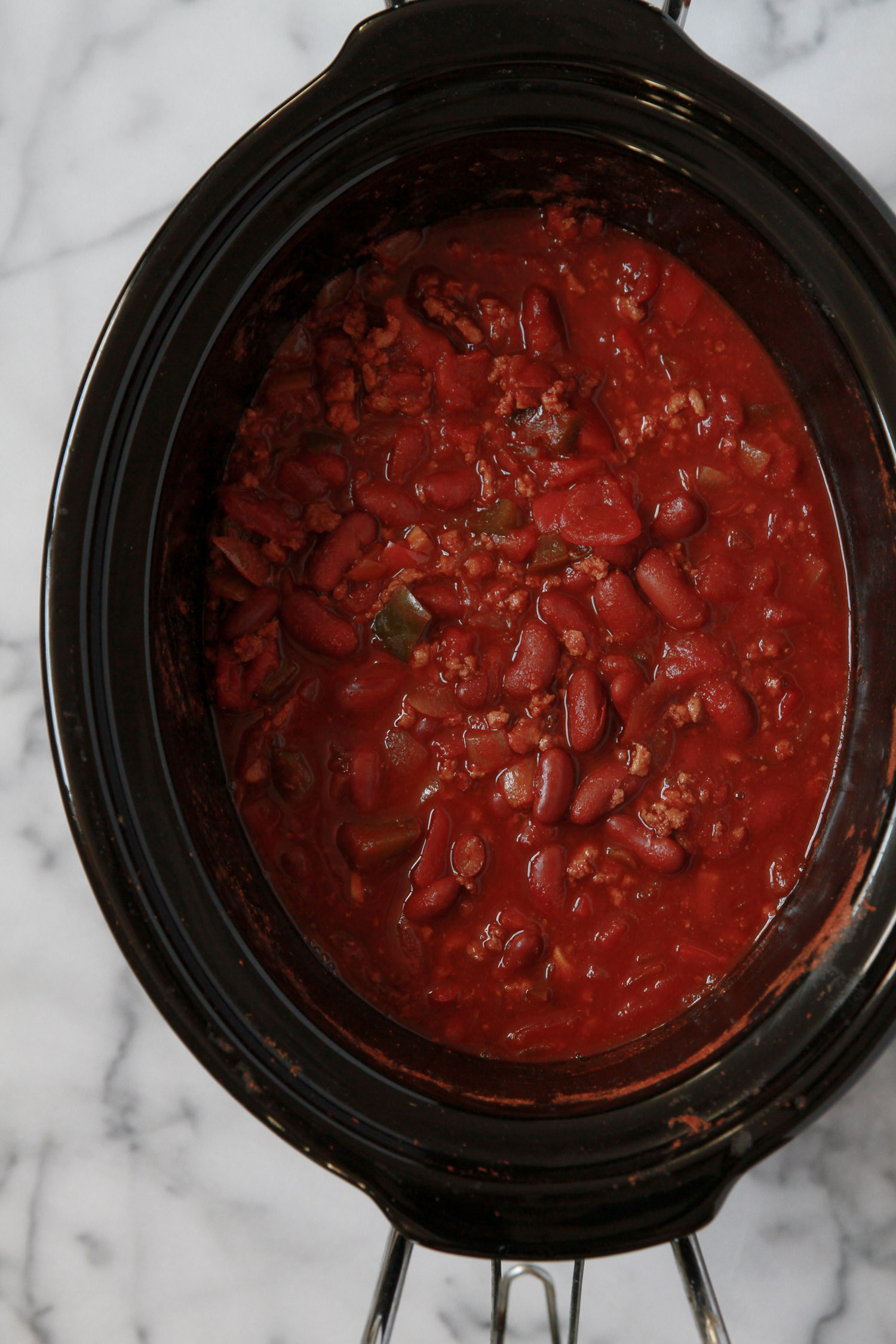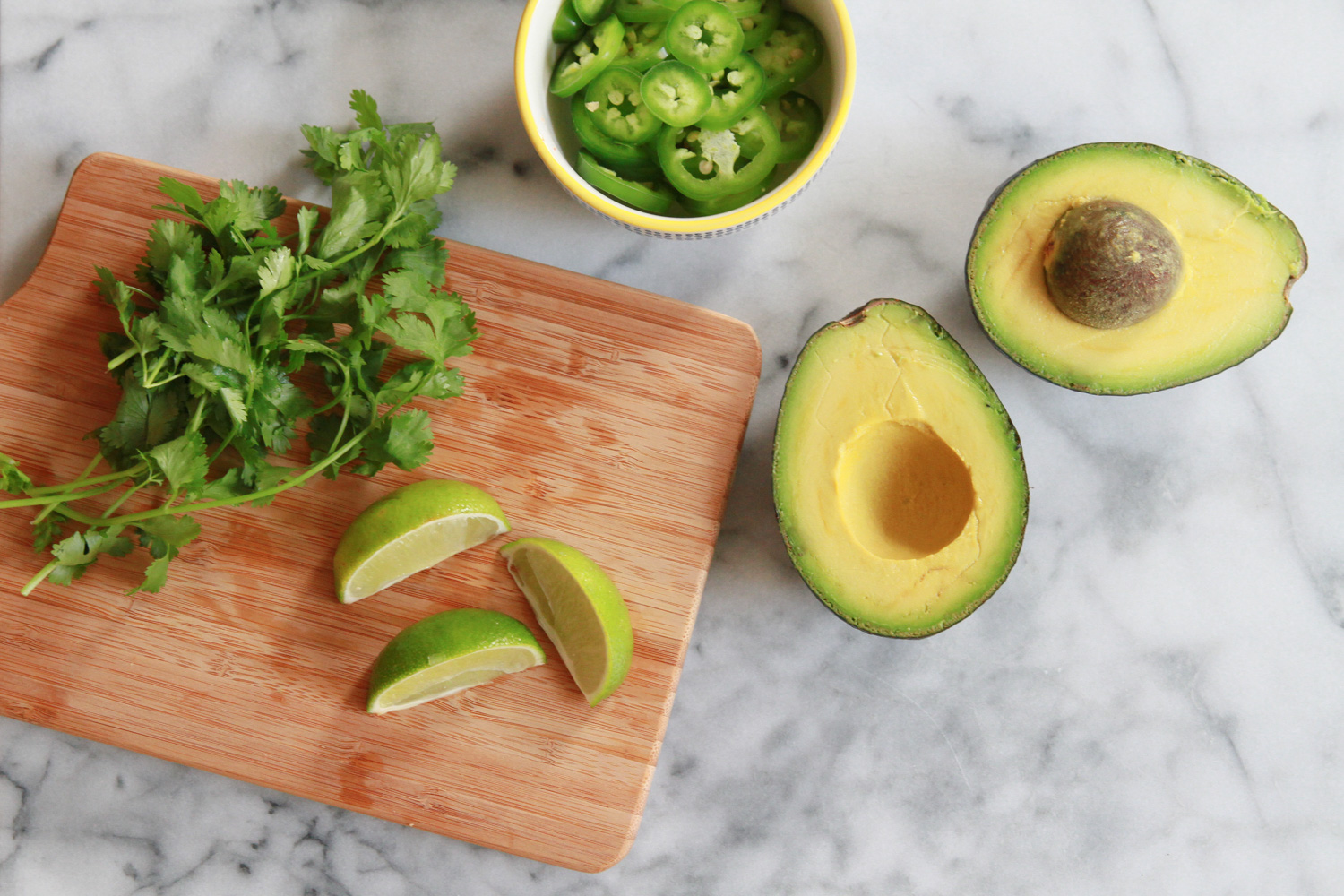 The options for toppings are endless.  I've listed a few of many favorites below.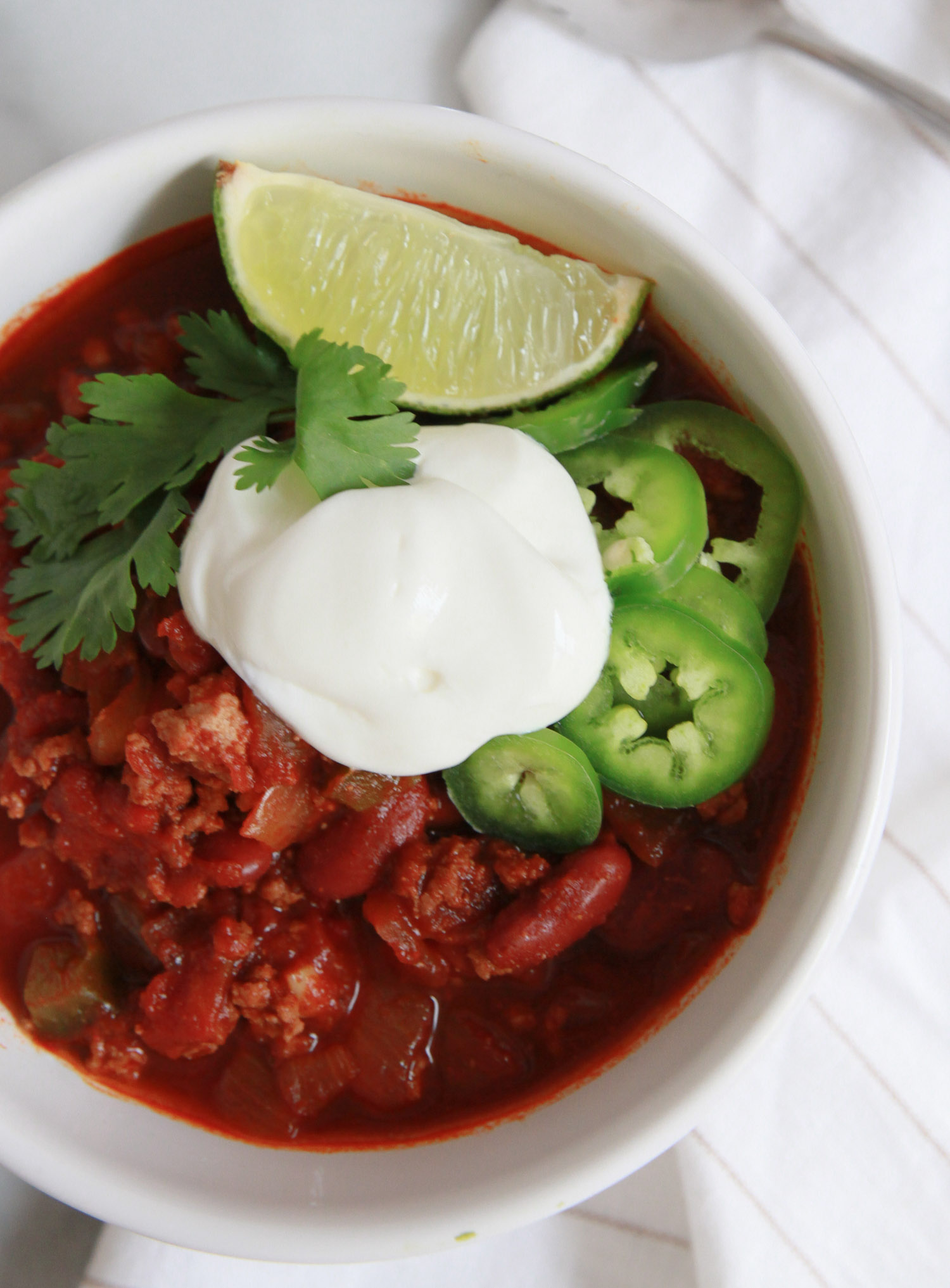 Photos by Kenzie Kokta
Ingredients 
1 lb. Ground turkey
Olive oil
3 cups onion, chopped (about 2 onions)
2 cups bell pepper, chopped (about 1 large bell pepper)
2 cans of diced tomatoes
2 cans of tomato sauce
2 cans of light red kidney beans, drained and rinsed
4 gloves of garlic, chopped or minced
1/4 cup chili powder
1 heaping tbsp cumin
1 heaping tsp cayenne (this will make it quite spicy, use less for a more mild chili)
Salt and pepper to taste
Ideas for Toppings
Lime wedges – squeeeeeze them!
Sour cream
Cheddar or monetary jack cheese
Avocado
Diced onions
Fresh or picked jalapeños
pineapple – I've done this a few times, amazing!
Black olives
Cilantro
Green onions
Instructions
Heat 2 tablespoons of olive oil in a skillet, then brown the turkey until it's fully cooked. This should take about 7 minutes. Transfer to paper towel-lined plate and drain.
After you've chopped all other ingredients, transfer turkey, tomatoes, tomato sauce, chili powder, cumin, cayenne, kidney beans, onions, bell pepper and garlic to your slow cooker. Season with a bit of salt and pepper.
Mix everything to ensure all ingredients are incorporated.
Place the lid on the slow cooker, and set it to high. Let cook for 5 hours.
After 5 hours, check for taste, add more salt, if needed.
Leave uncovered to cool for a few minutes, then top with your favorite toppings and serve.