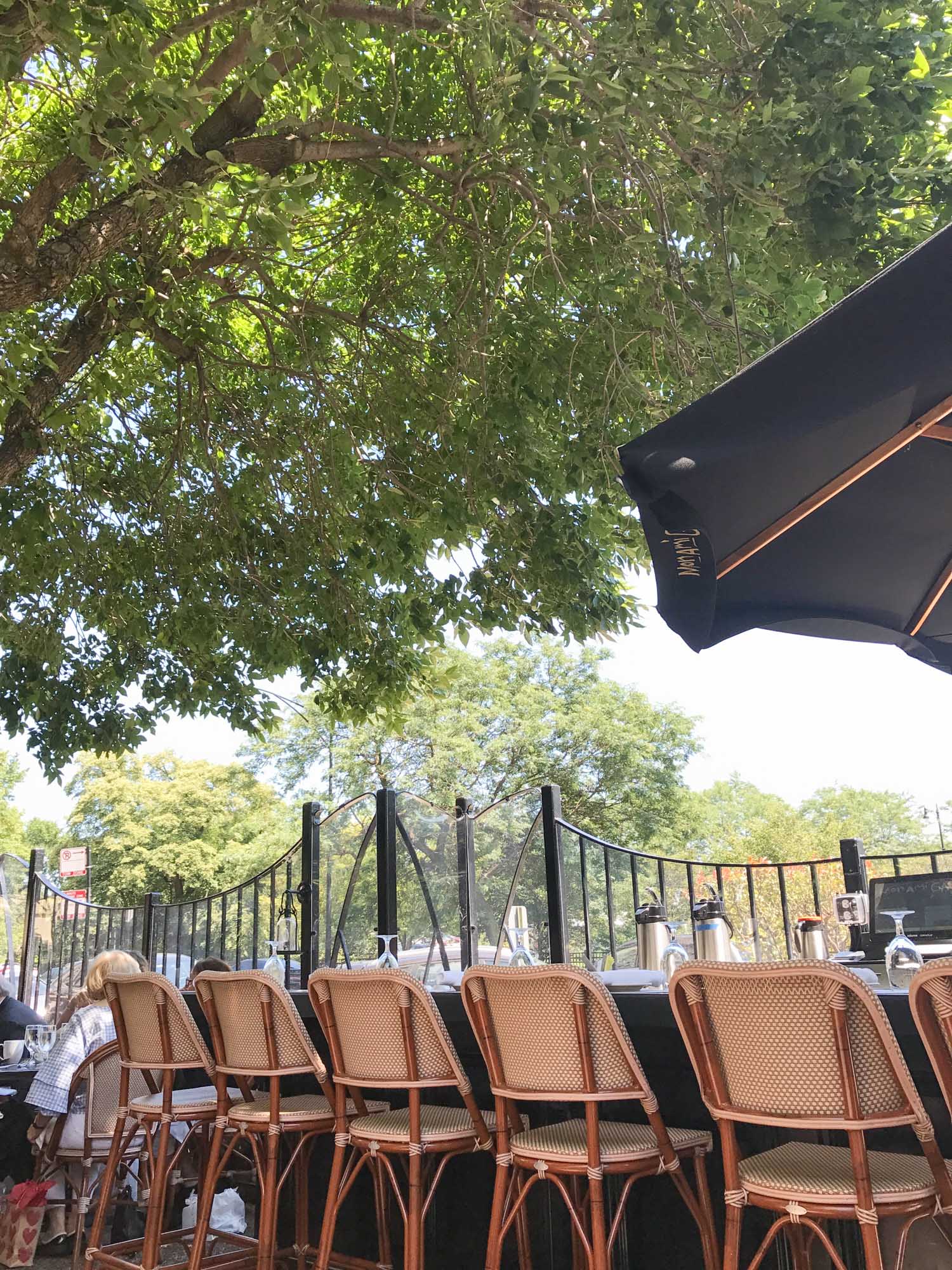 Cheers to the best part of January – Chicago Restaurant Week. And yes, I know it's February. I'm a week late, but CRW started on January 26, and last night while I was scouring through the menus trying to decide which ones are worth trying, I realized it would be a great opportunity to share my favorites – and hear from you all about yours!
In short, Chicago Restaurant Week (CRW) is technically two weeks in January/February when a slew of Chicago restaurants offer speciality pre-fixe menus at a common price – $22 for lunch or brunch, and $33 or $44 for dinner. It's an awesome opportunity to try new spots you wouldn't normally go to, but have a desire to check out. Also, it's a great thing for us Chicagoans to do in the dead of January while we await the return of summer.
In past CRW years, my co-workers and I would take advantage of a generous lunch menu at a delicious Mexican restaurant in the West Loop. Sadly, they recently closed, so unfortunately that tradition is out. And while the purpose of CRW is to dine at restaurants you haven't been to before, sometimes it's just as tempting to revisit a spot you know is great.
I've never visited more than 1 spot during restaurant week, but I've shared my favorites – and what I feel is the best bang for your buck –  on the list this year. I'm looking forward to checking one of these off next week.
A gorgeous, fun atmosphere that's the sister of Siena Tavern in River North. I've been to this West Loop spot once for lunch and the Smoked Turkey Sandwich was insane – and huge! It's on the lunch menu for $22. I would get that and make whomever I went with order the roasted butternut squash pizza – and spit them both down the middle.
I've wanted to try this spot just north of my neighborhood since I started following them on Instagram. Their food – including cocktails – looks ridiculous good. Their dinner menu is $44 and includes 4 courses (many menus only offer 3) with options like oysters, lamb, filets and dessert. It's impressive.
As a kid, I remember coming downtown to shop on State St. and I'd walk by the then Atwood Cafe and think what a beautiful restaurant it was and how I wished we could eat lunch there instead of Subway. They recently did a revamp and the interior is absolutely gorgeous. I've still never been, but this would be the perfect opportunity to dine at the Loop spot after work. For $33 the dinner main course options include risotto, lamb and salmon, along with some mouthwatering appetizers.
My friend recently went here for CRW and raved about the menu. In terms of steakhouses, they seem to have the best deal for a dinner menu with an 8 oz. filet as an option for dinner, along with a side, an app and dessert. A solid deal considering a 10 oz. filet in nomally $46. This might have to be my choice this year.
An after-work favorite, this spot is fun for margs and tacos. Their $33 dinner menu serves 2 and includes guacamole for the table, a choice of 6 tacos and churros – all about those sharable menus! Definitely a steal!
This spot isn't well-known, but it's inside Water Tower Place and is perfect if you're shopping on Michigan Avenue. It's tucked away inside their food court, but it's a nice sit-down restaurant alternative to the busy mall court. I'll start with the fact that they serve these incredible cheese popovers that they bring to your table in place of a bread bacsket and they alone are worth stopping in for a visit. Their $22 lunch menu includes a cocktail, a starter – avocado toast! – an entree and dessert!
I can't believe I've never been here either, but this shareable menu is also right up my alley. $44 for a 4-course dinner for 2 people and the menu is anything but restrictive – you literally can chose just about anything.
In the summer, this place has the best patio! But, $22 for a 3-course lunch makes it lovable in the winter, too.
Chicago famous and I've yet to try. Might be a good time for a first visit with their 3-course lunch menu and a cocktail for $22.
My favorite little spot sandwiched next to Lincoln Park. The steak frites aren't on the brunch menu – you can get them at dinner – but I still love their options for mid-day. Such a fun, classic spot that's as close to France as I've ever been.
I think this post has made me realize that there are a lot of restaurants I've been "wanting to try" but just have never gotten to. I hope to get to one of these spots in the next week and I'm sure it'll be a "new" one for me. You can check out the full list of participating restaurants here.  I'd love to know, what CRW spots have you tried and loved? Suggestions for what I missed are welcome. Cheers to a good meal and a fun night out, no matter where!