We came to December real quick – but it surely doesn't feel like it with these 63 degrees in Chicago. No complaints here! Although I do find winter weather much more acceptable during the holidays – it's fitting, ya know?  I couldn't be more excited  for cookie parties, my tree (that's been up for weeks), time with friends and family and every holiday appetizer I can get my hands on. And 'tis the season for an excuse to indulge in a festive cocktail.
I've been making a version of this sangria for the past few Christmases and it easily became a staple. Even if it wasn't tasty – I'd probably make it solely because it's pretty and festive and smells good. I should also note that the first time I made this was also the first time I ever used fresh rosemary in a recipe and quickly became obsessed when I realized it smells like a Christmas tree.
I usually grab the most inexpensive bottle of Pinot Grigio I can find – my favorites are from Aldi and Trader Joe's – and whip this up. And while I'm a huge proponent of ice in my wine (I know!) this recipe eliminates any watered down wine. Scroll down for the full recipe and tips for making it extra special. I'd love to know what other festive drinks you make during the best time of the year!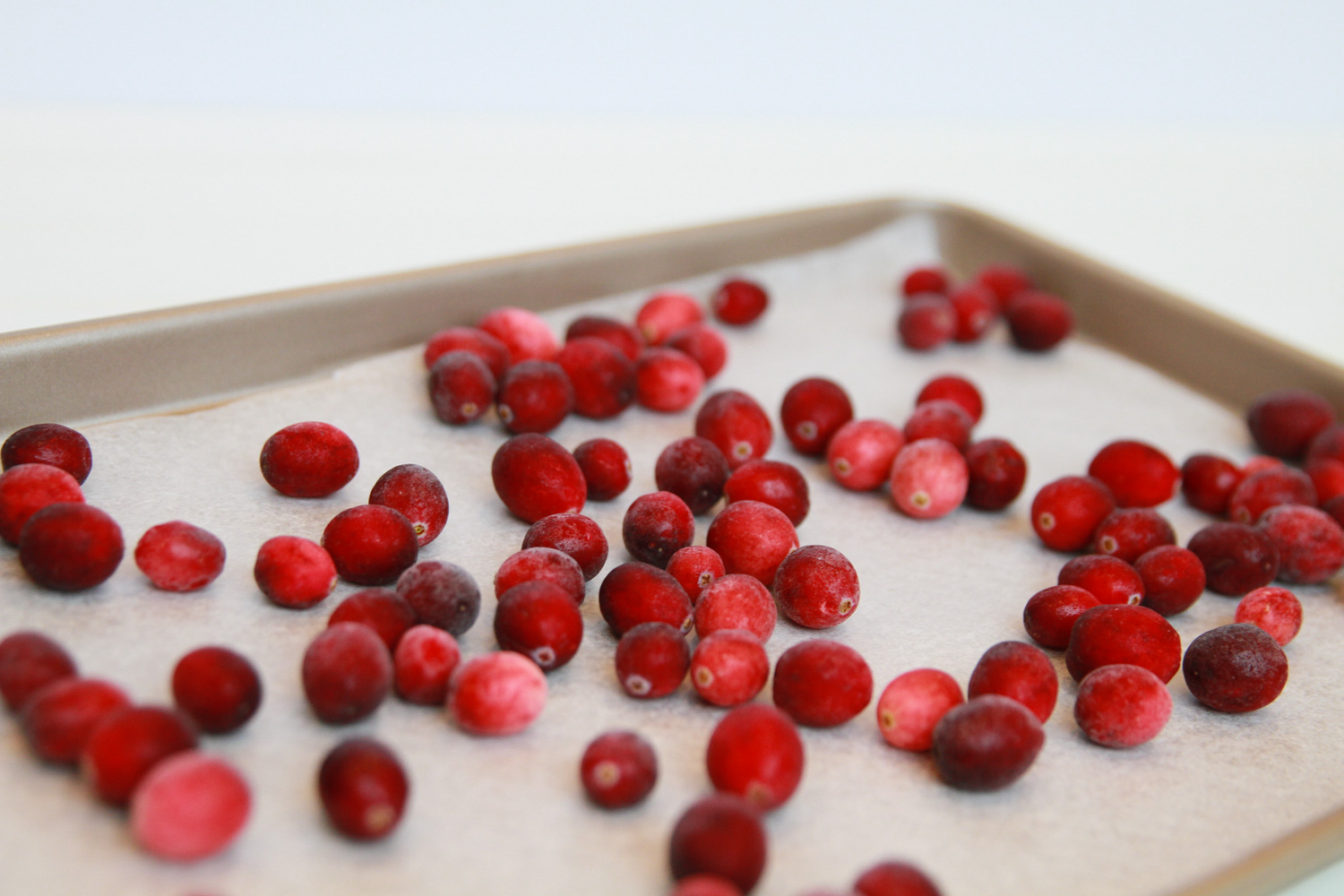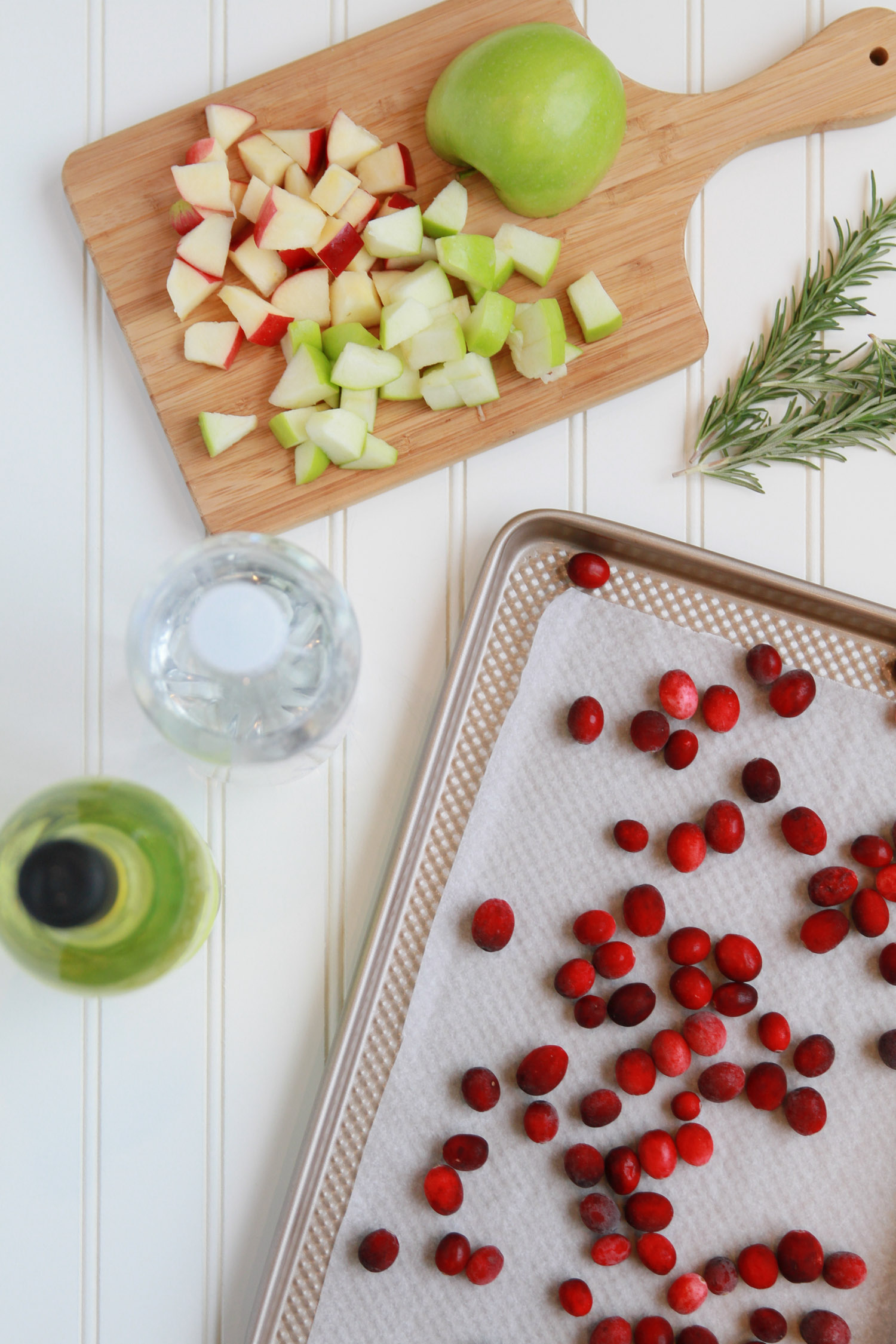 I randomly had the idea one year to take this recipe's cranberries and freeze them. (Who eats a fresh cranberry anyways?) Perfect way to keep your glass chilled and festive.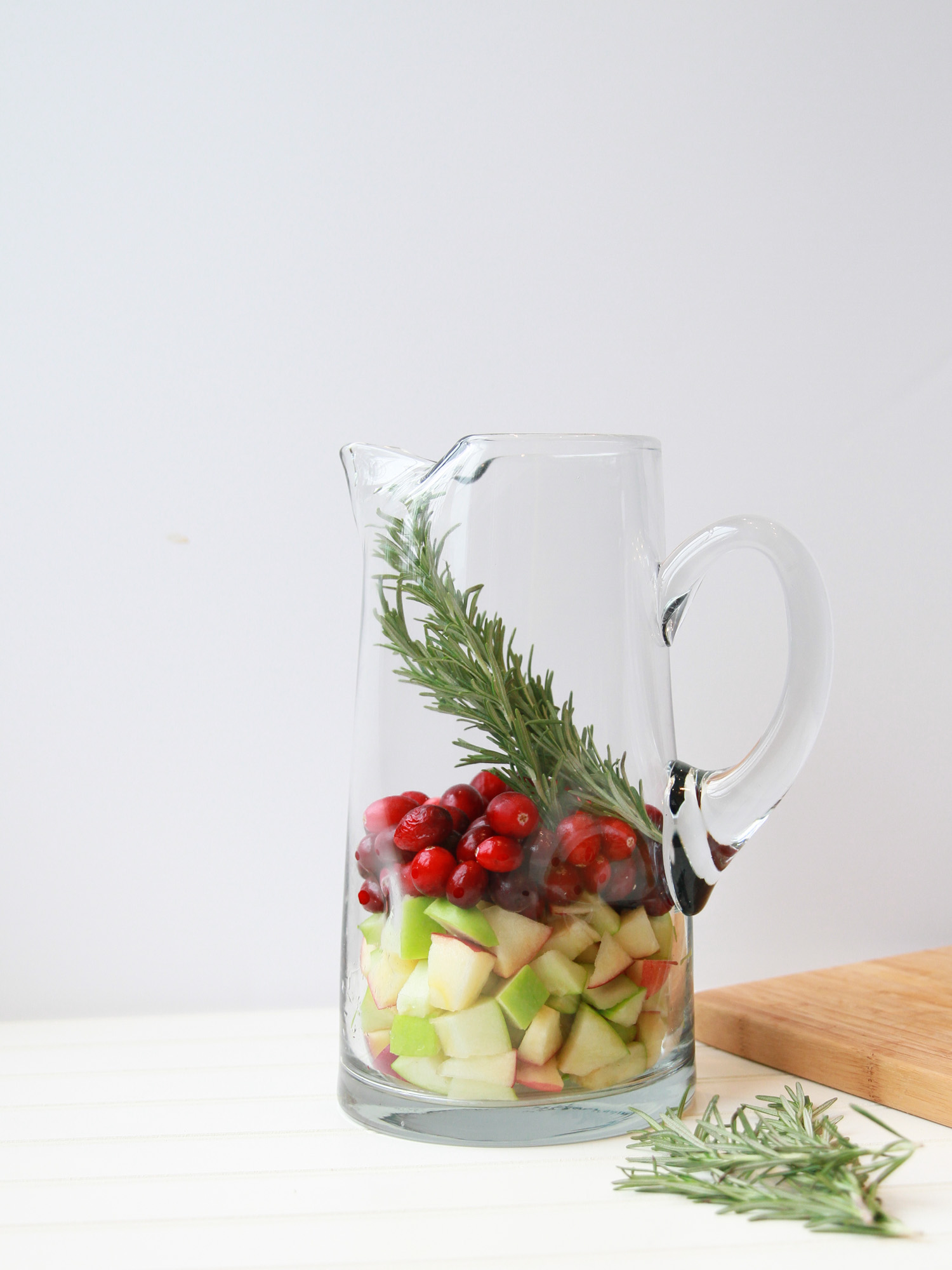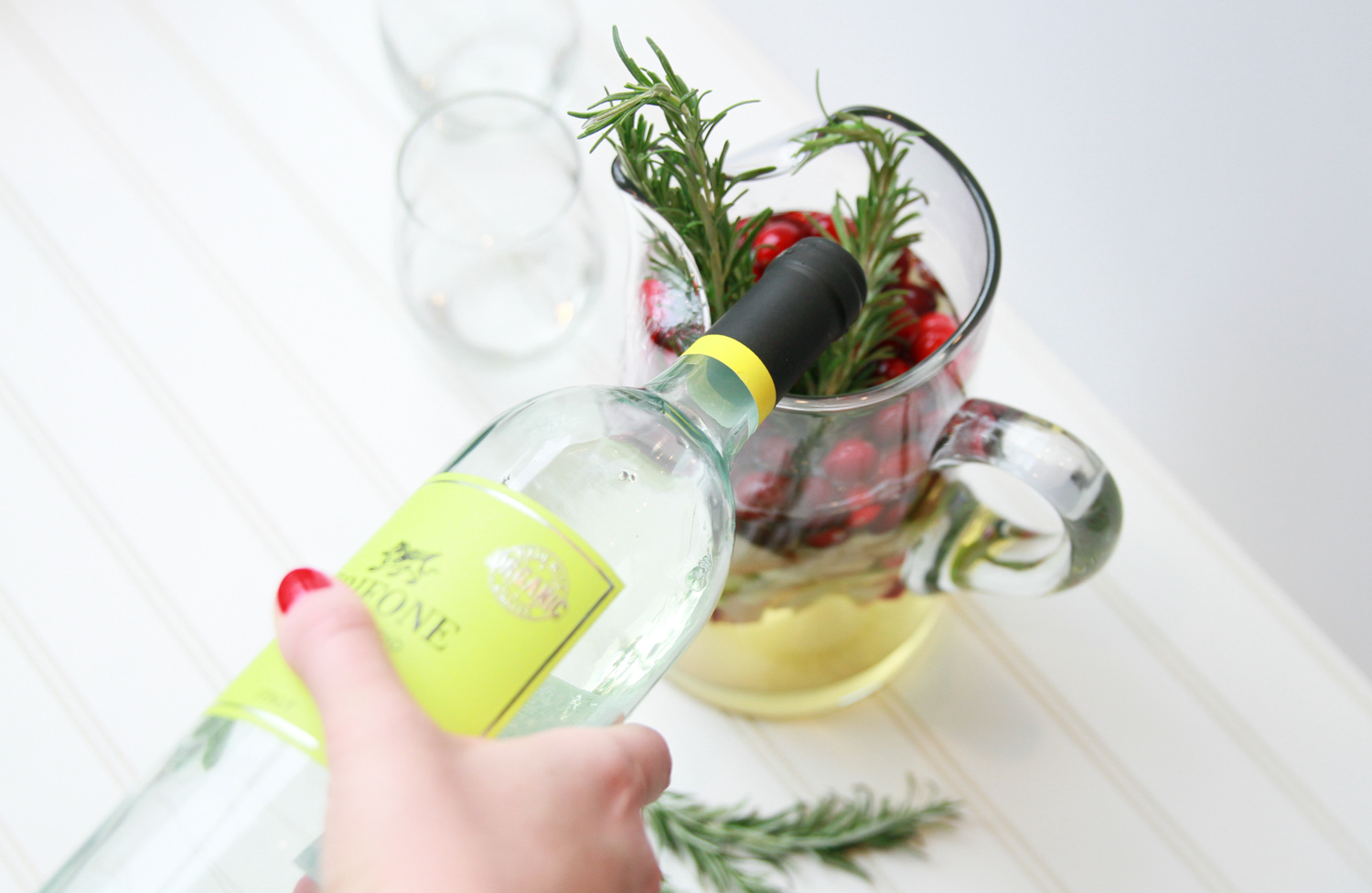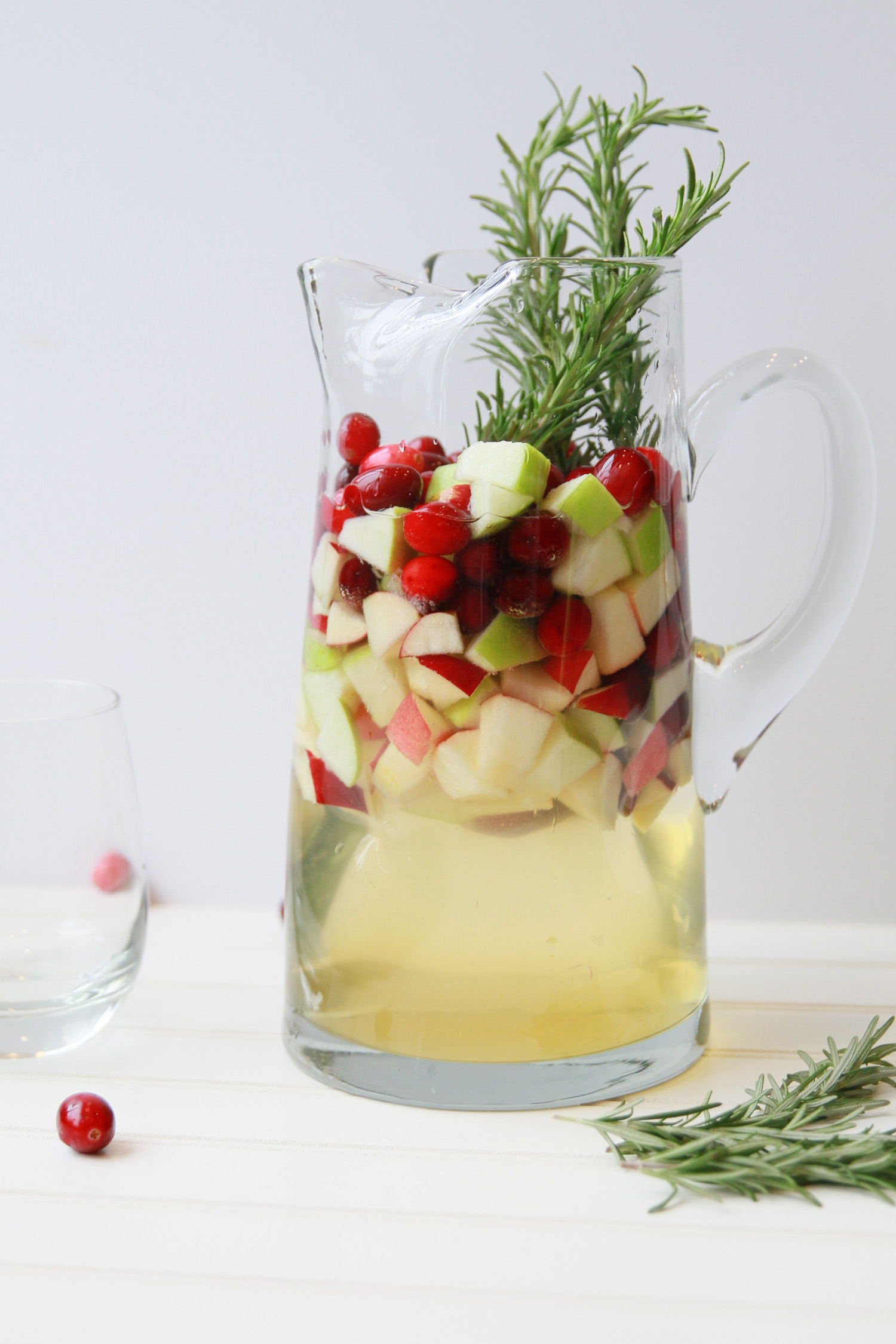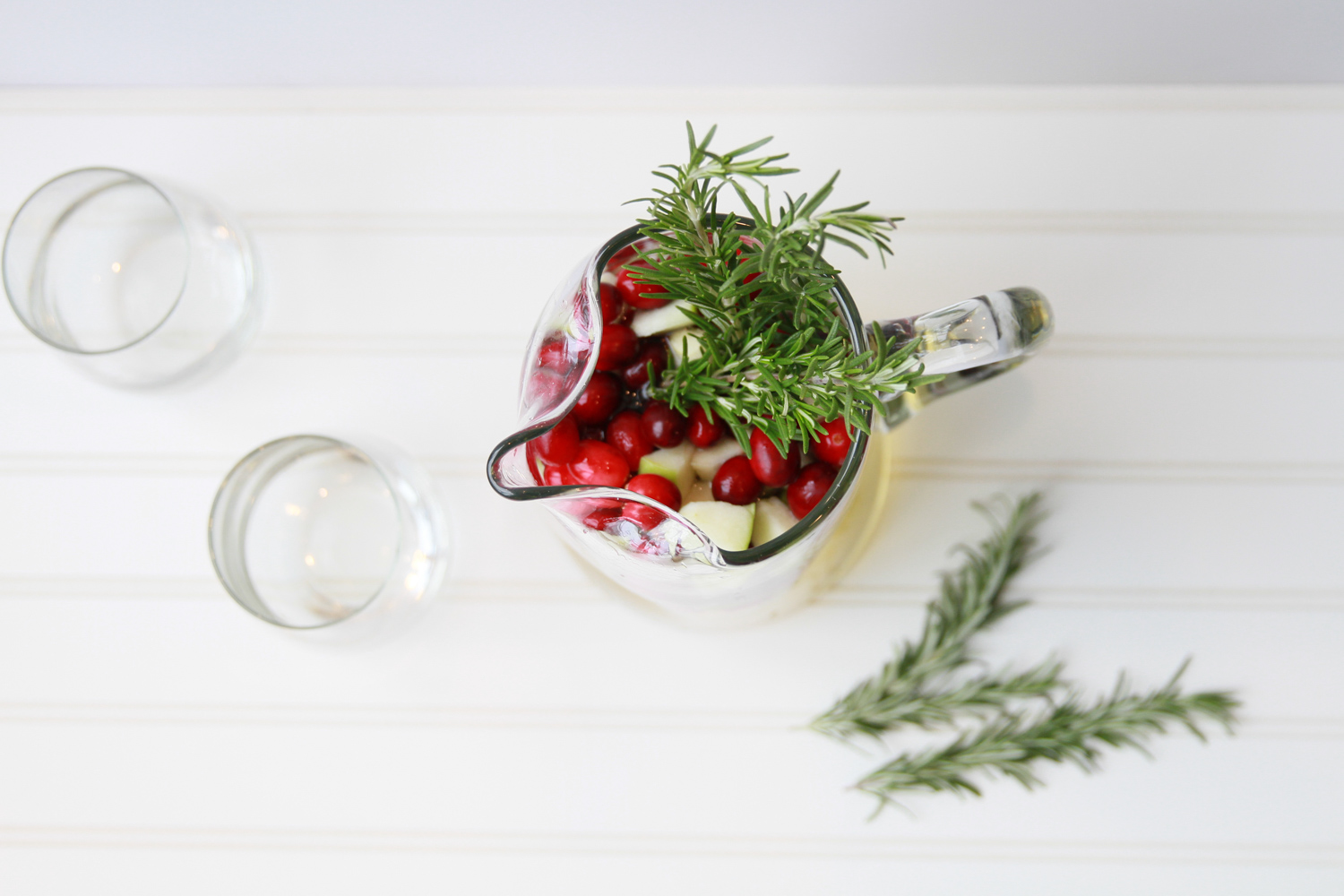 And just like a margarita – use some lime juice to coat small rosemary springs, roll them in sugar and it's the perfect "snowy" garnish to the easiest, festive cocktail. (Okay, it's technically a "sangria" but to-may-to, to -mah-to, ya?)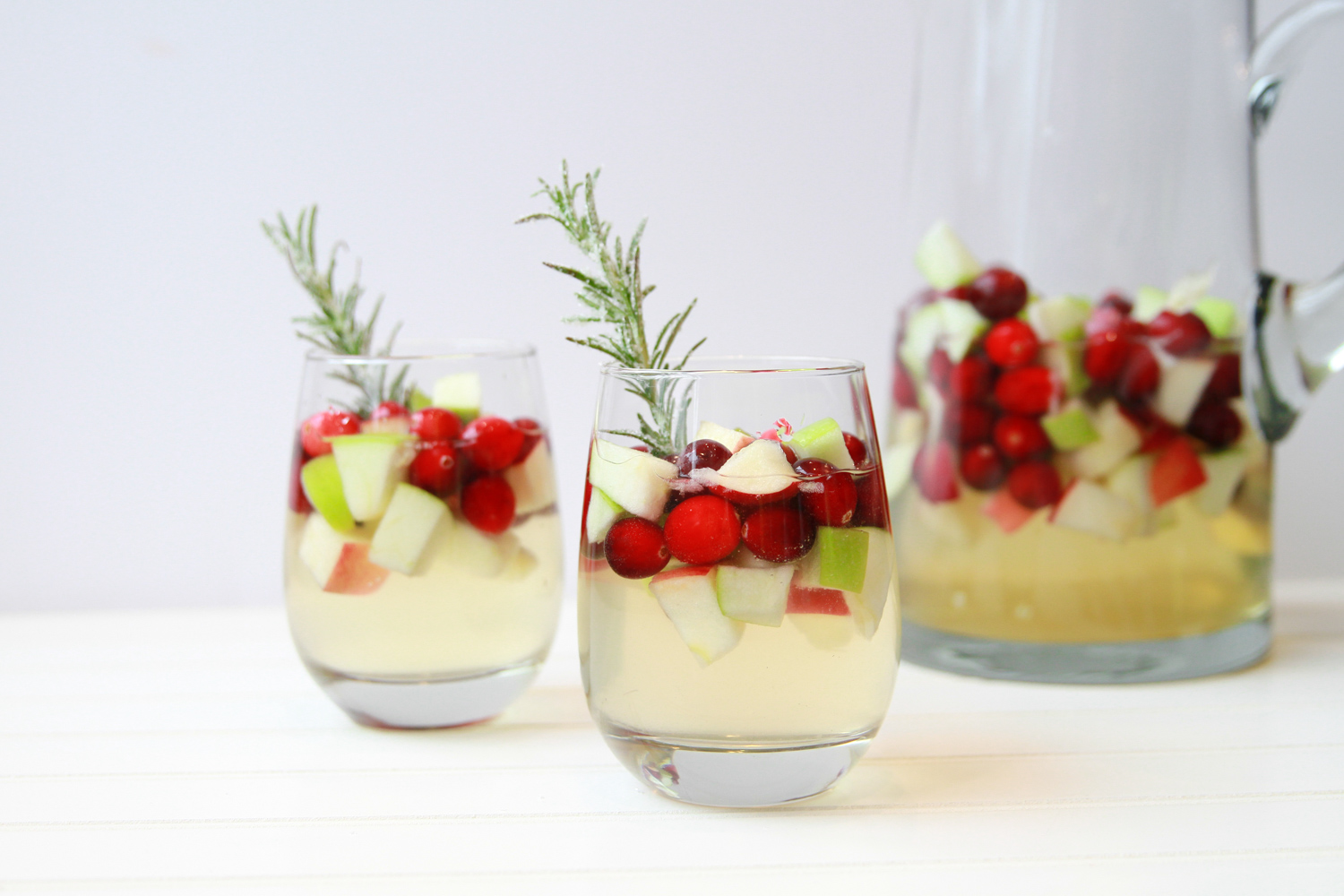 Photos by Kenzie Kokta
Ingredients 
1 bottle of white wine, I prefer Pinot Grigio
1 cup white grape juice
1 can of club soda
1 green apple, I used Granny Smith
1 red apple, I used a Pink Lady
2 cups frozen cranberries
Rosemary sprigs
Lime
Sugar
Instructions
Freeze cranberries on a sheet pan lined with parchment or waxed paper. Leave in the freezer for a couple of hours.
Dice apples. Squeeze half of the lime onto the diced apples to keep them from turning brown.
Throw apples, frozen cranberries, white grape juice and club soda into a pitcher. Pour in the bottle of wine. Carefully stir to mix up fruit.
Rub rosemary sprigs with remaining lime. Dip them into sugar.
Pour sangria into glasses, making sure you get enough fruit. Garnish with sugared rosemary sprigs.