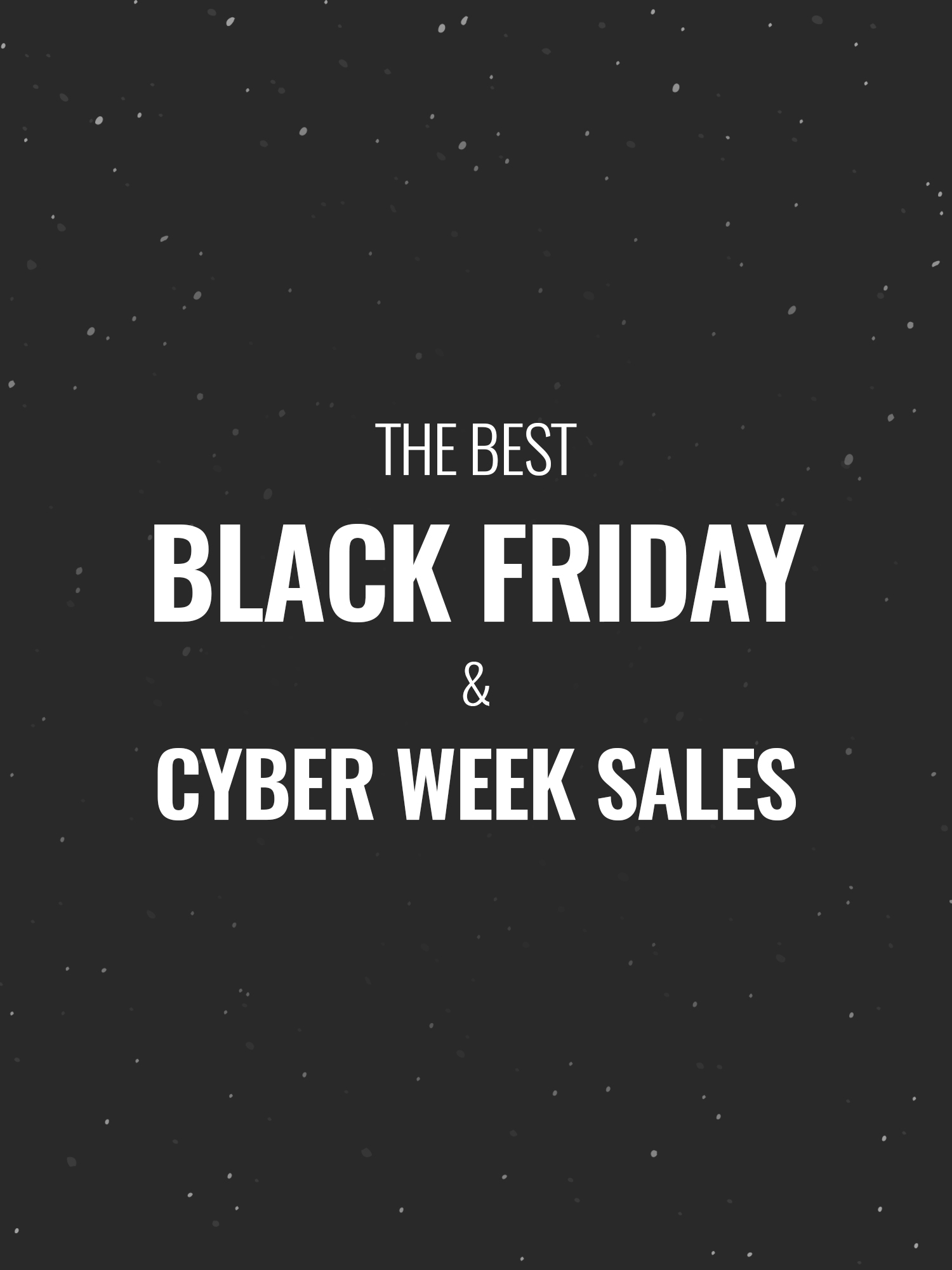 I have no problem admitting that I'm one of those people who love  Black Friday. The sales, the start of the holiday season and something about shopping in the middle of the night is fun for me. And I'm well aware most people think people like me are nuts. When I worked retail I still loved the day. The energy was fun and to be honest I saw more excitement and positivity then I ever saw crazy and nastiness. And while Black Friday has evolved over the years (so sad that some stores are opening at 11 a.m. on Thanksgiving), it's obviously still a savvy time to get your shopping done early and at a great price. (Yes, the sales will likely happen again throughout the weeks leading up to Christmas, but it's a crapshoot and harder to manage.) I've migrated to buying many things online versus in-store, but I still plan on heading out early Friday to grab some deals on gifts.
I got a bit of my shopping in this morning, and I thought I'd share my favorite sales happening now. I'll update this post as new sales roll around on Friday and Monday. It's really become a week-long sale event and I'm certainly not complaining. Here's where I shopped and where I hope to – should by wallet allow.
Clothes + Accessories
15% off at Target – No code needed
Forever21 – 21% off – Use code CYBER21
Nordstrom – Extra 20% off selected sale items
25% off at DSW – Use code HOLIDAY2017
30% off at H&M + free shipping – Use code 9054
25% off clearance at Nike – Use code EPIC25
50% off at Gap – Use code CYBER – Extra 10% off – Use code TREAT
50% off at Old Navy – No code needed, but use code COZY for free socks
50% off at LOFT.com – Use code CLICK
50% off at Express – No code needed
Various sales at Macy's  – Obviously there's a ton of other sales, too
Beauty
25% off at Clinique.com + free 7-piece gift with $65 purchase – Use code 25OFF (I've never seen this – crazy rare discount!)
20% off at Lancome-usa.com – Use code FRIENDS
Sales I Haven't Shopped But Am Still Considering…
As I mentioned, I'll be updating this over the weekend and through Monday. Hope you all have a lovely Thanksgiving – and feel thankful that we're able to give gifts for ourselves and others this time of year, no matter how big or small.