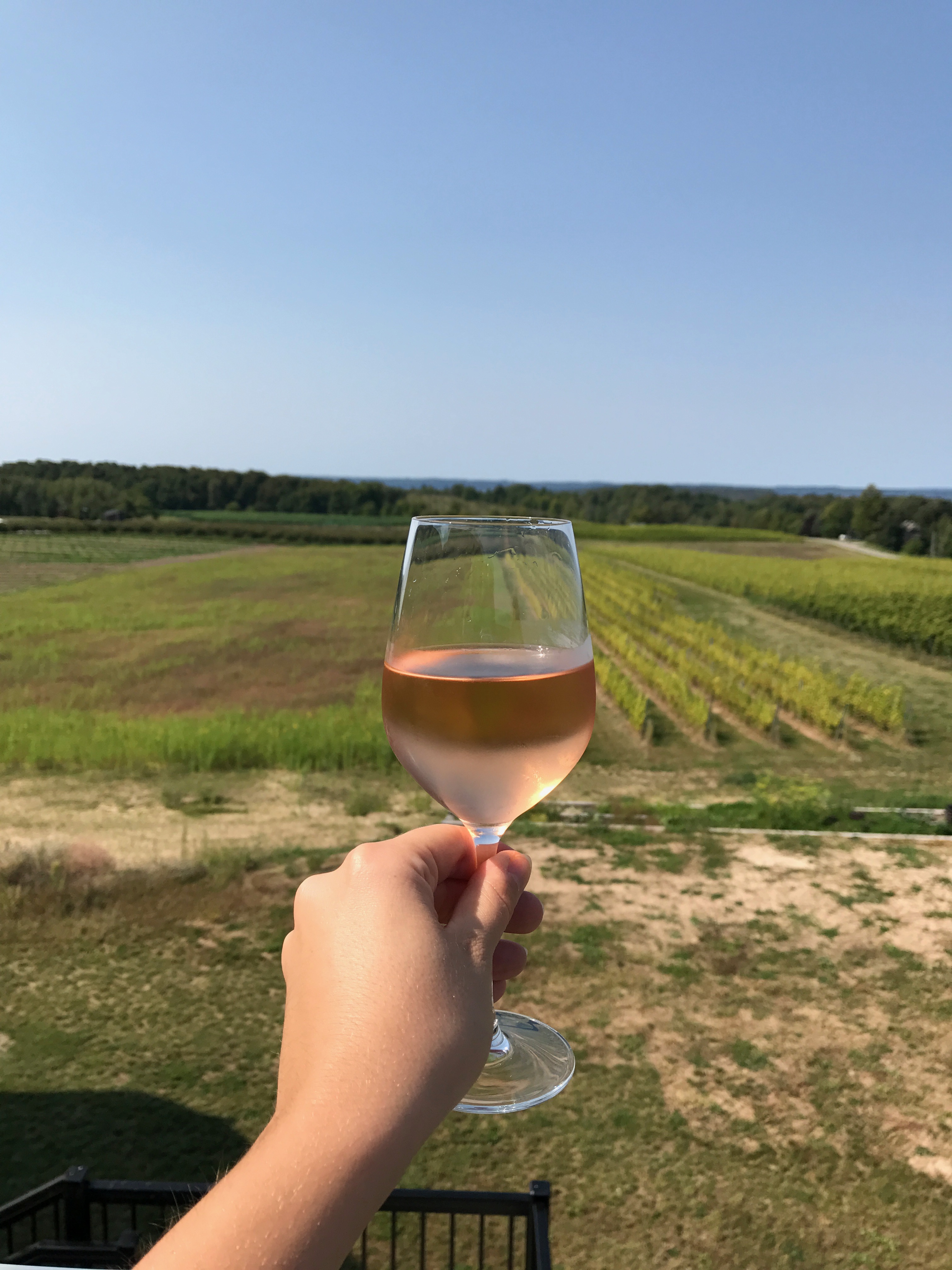 Traverse City has long been on my list of my list of Michigan towns to visit. (It should be noted that I'm one of those people who cry during "Pure Michigan" commercials.) Tim Allen's voice + the scenery and I'm a goner. I could go on and on about what a kickass marketing campaign Pure Michigan is, but that would be its own post. So when my friend mentioned she wanted to take a trip Up North, I couldn't have been more excited.
Michigan does seasonal living so well. Regardless of the time of year, its beautiful and there's always something to do outdoors. We planned our trip on the third weekend of September, knowing well enough we could experience a trip of summer- or fall-like weather. We somehow landed 3 sunny days of 80 degree temps. #blessed.
The perfect long-weekend trip, we left Chicago at around 3 p.m. on Thursday. After about a 5-hour ride – not including the 30-minute pit-stop we made at McDonald's – we arrived at our Airbnb. A condo right between the beach and downtown, we had the most amazing location – and host. (I'm happy to pass along her info, BTW.)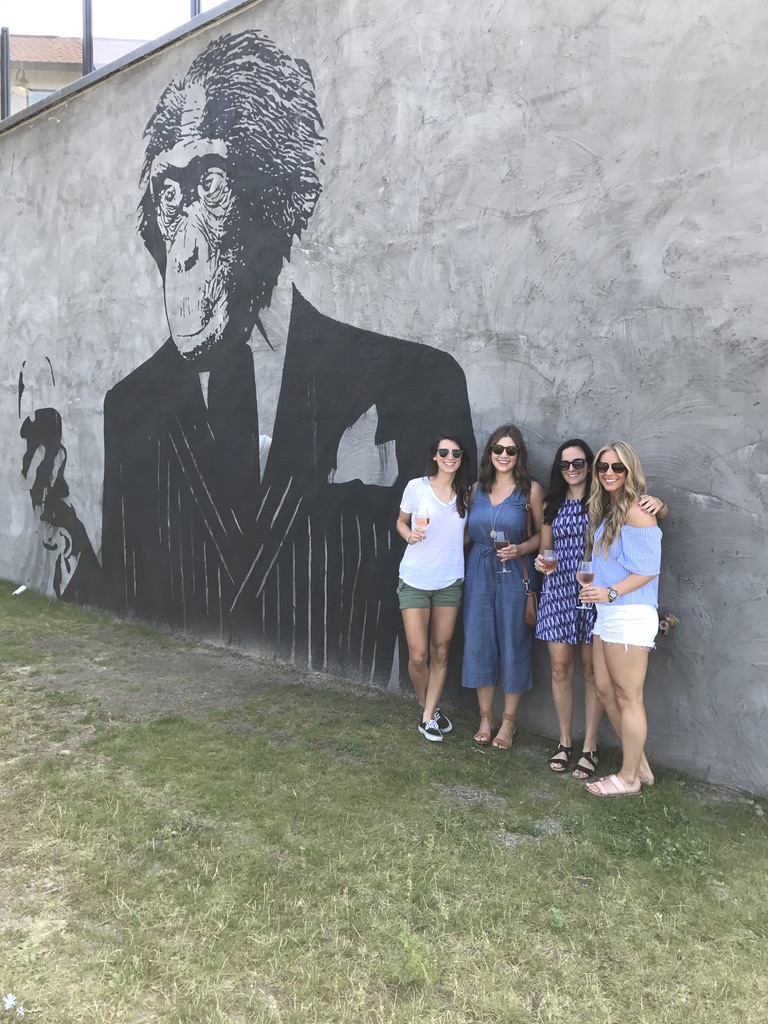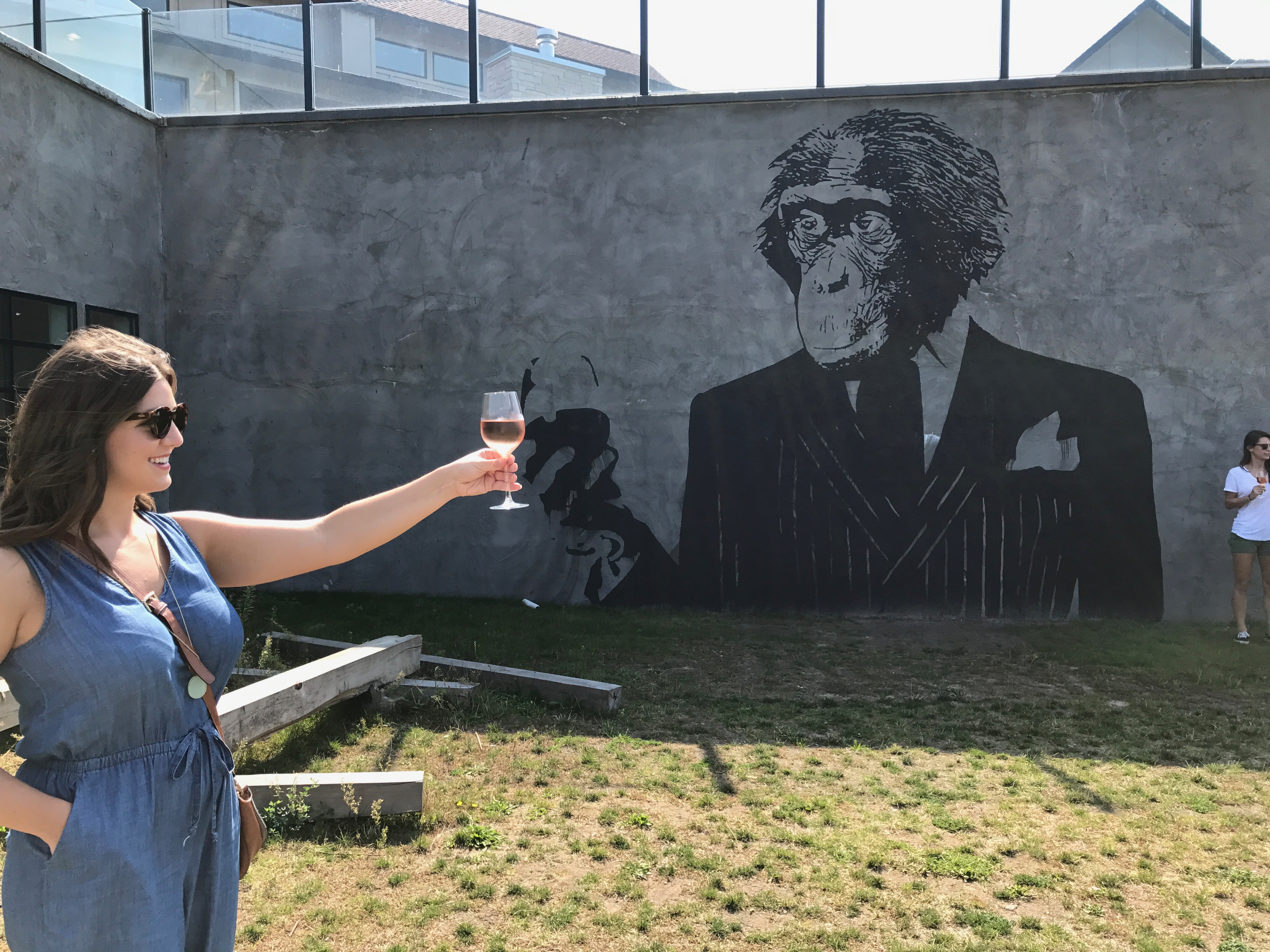 On Friday, we woke up early and were picked up by Rick from Grand Traverse Tours. We headed out to a 4-hour winery tour to some of the most beautiful and well-known wineries on the Old Mission Peninsula. We paid $5-7 at each winery for tastings and came back with a few bottles and glasses.
If you're planning on visiting multiple wineries, I obviously recommend doing a tour. Well worth the money and risk avoidance. Rick was super knowledgeable and gave us a rundown of each winery, what they're known for and what we should try.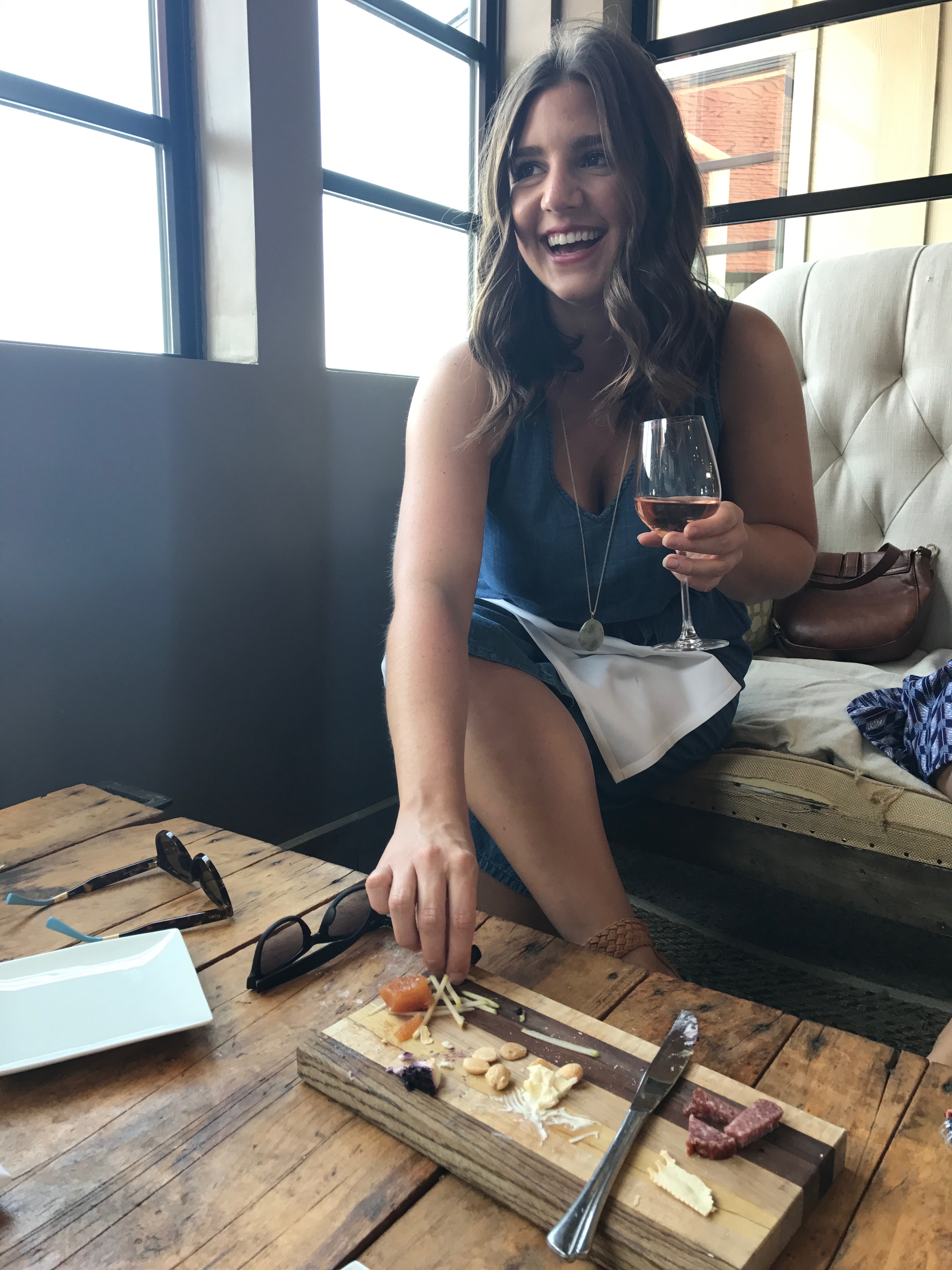 We headed back to our Airbnb for some snacks and R&R before heading downtown for a light dinner and drinks at the Franklin – they have the cutest rooftop! While there, I also ran into Mike and Meagan from The Fresh Exchange. I'm obsessed with their site and aesthetic (hence the reason I awkwardly introduced myself like the creeper I am). We got a lot of TC recommendations from their blog. Definitely check them out for beautiful Michigan inspiration! Lastly, we stumbled upon the best dive bar in town where buckets of Labatt Blue Light (a must, when in MI) were $7 and the popcorn and live music was free.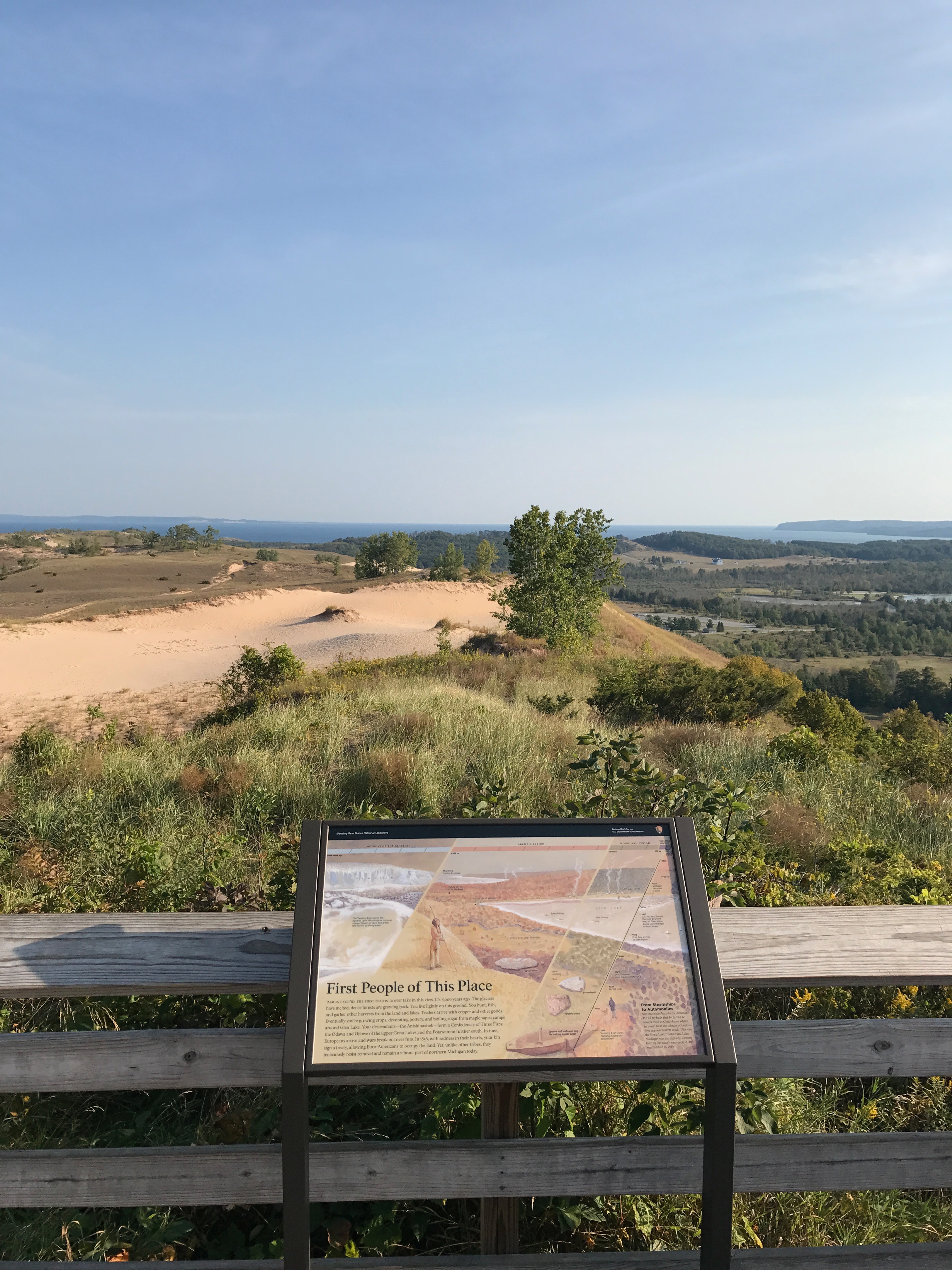 On Saturday, we headed up to Pierce Stocking Scenic Drive at the Sleeping Bear Dunes – a gorgeous road in the park with covered bridges and overlooks of the Dunes and Glen Lake. Next to the observation deck at the Lake Michigan overlook, there's a steep bluff – that a hockey team was climbing. Yeah, no thanks.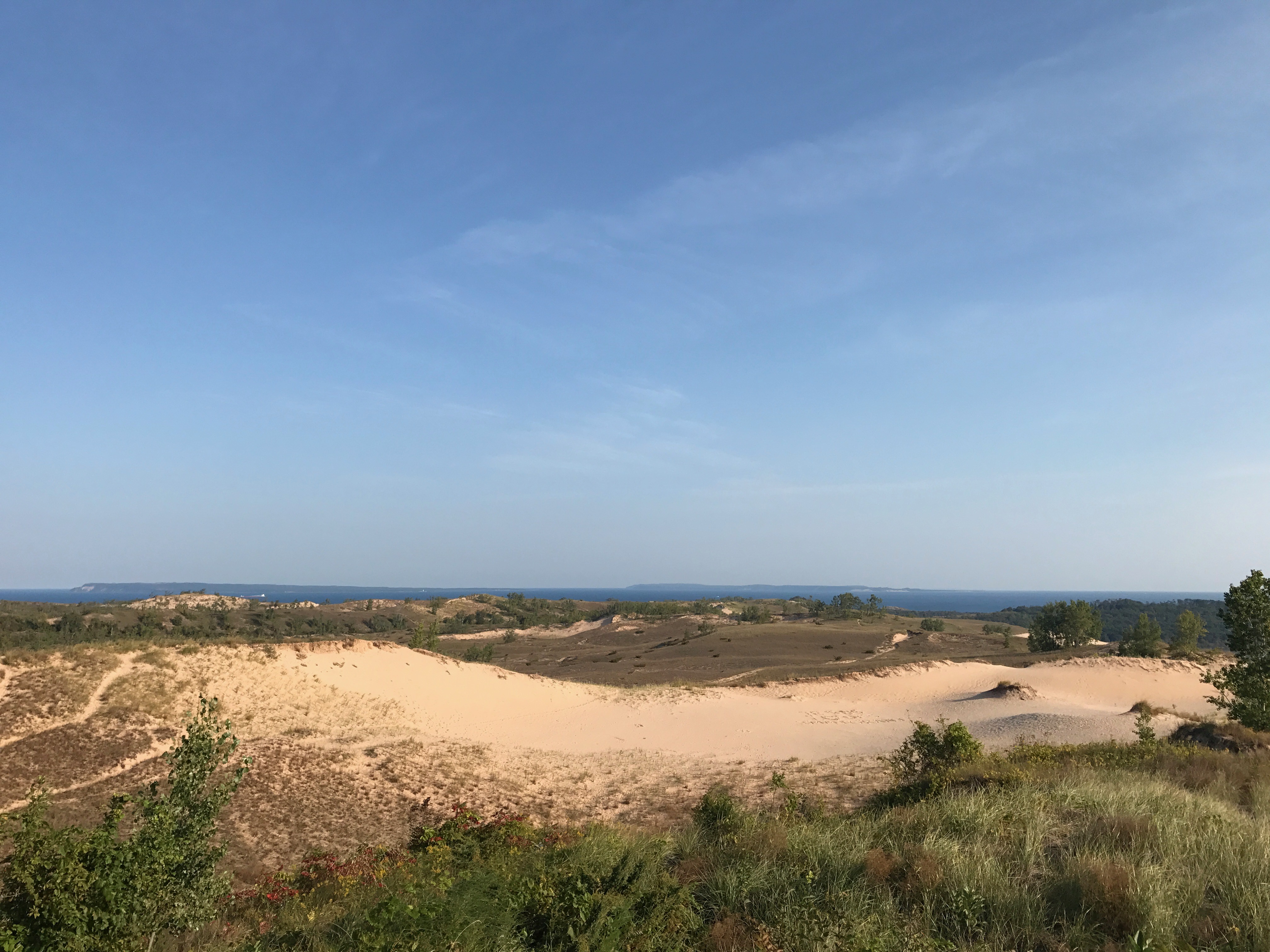 However, We we hiked the Empire Bluff Trail which we heard was the best in the park and quickly understood why. I grew up by Lake Michigan in Indiana and live steps away from it in Chicago, and I've never seen it like this: clear, blue and without a boat in sight. It felt like we were on an island in the Caribbean. If that sounds generic, whatever. See it yourself and then tell me that's not true.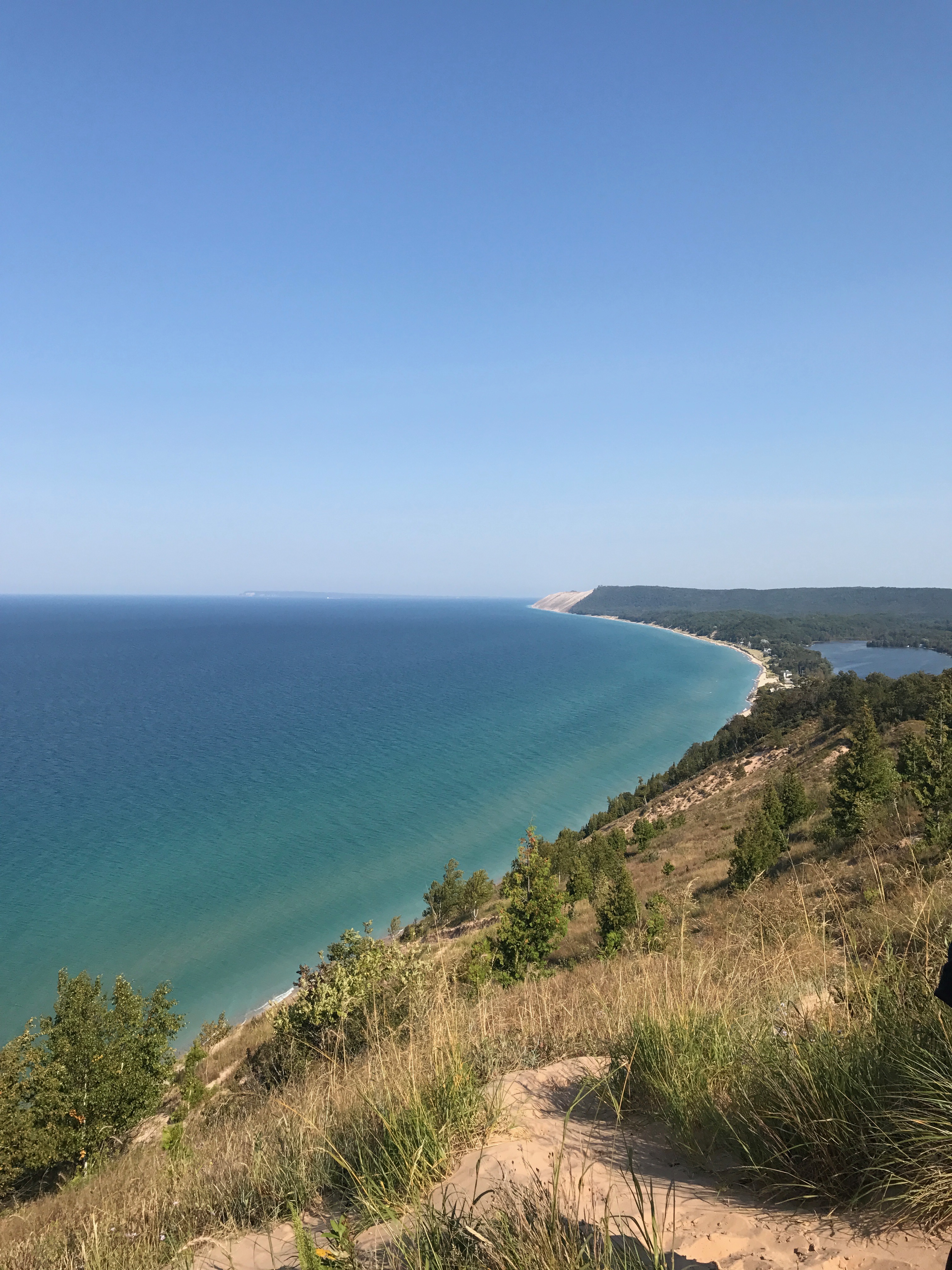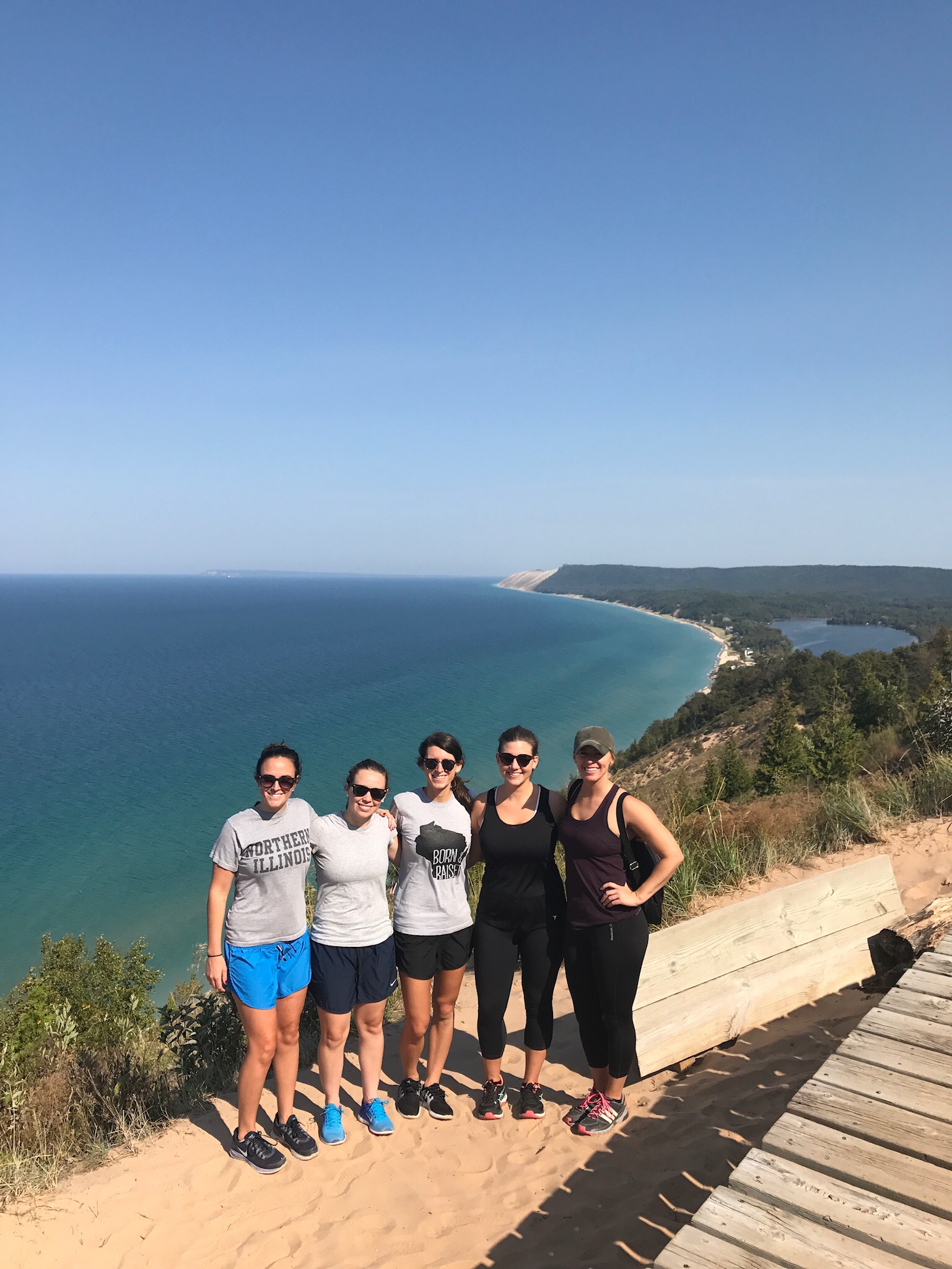 We left the park to grab lunch downtown in Empire. Such a sweet, small town with the nicest locals and a lovely beach, too. After a brief drive to the Honor Trading Post, we rented tubes for a 2-hour river cruise. Yes, you just tie your tubes to your friends' – along with a tube for your beer cooler – and sit back, relax and float down the river.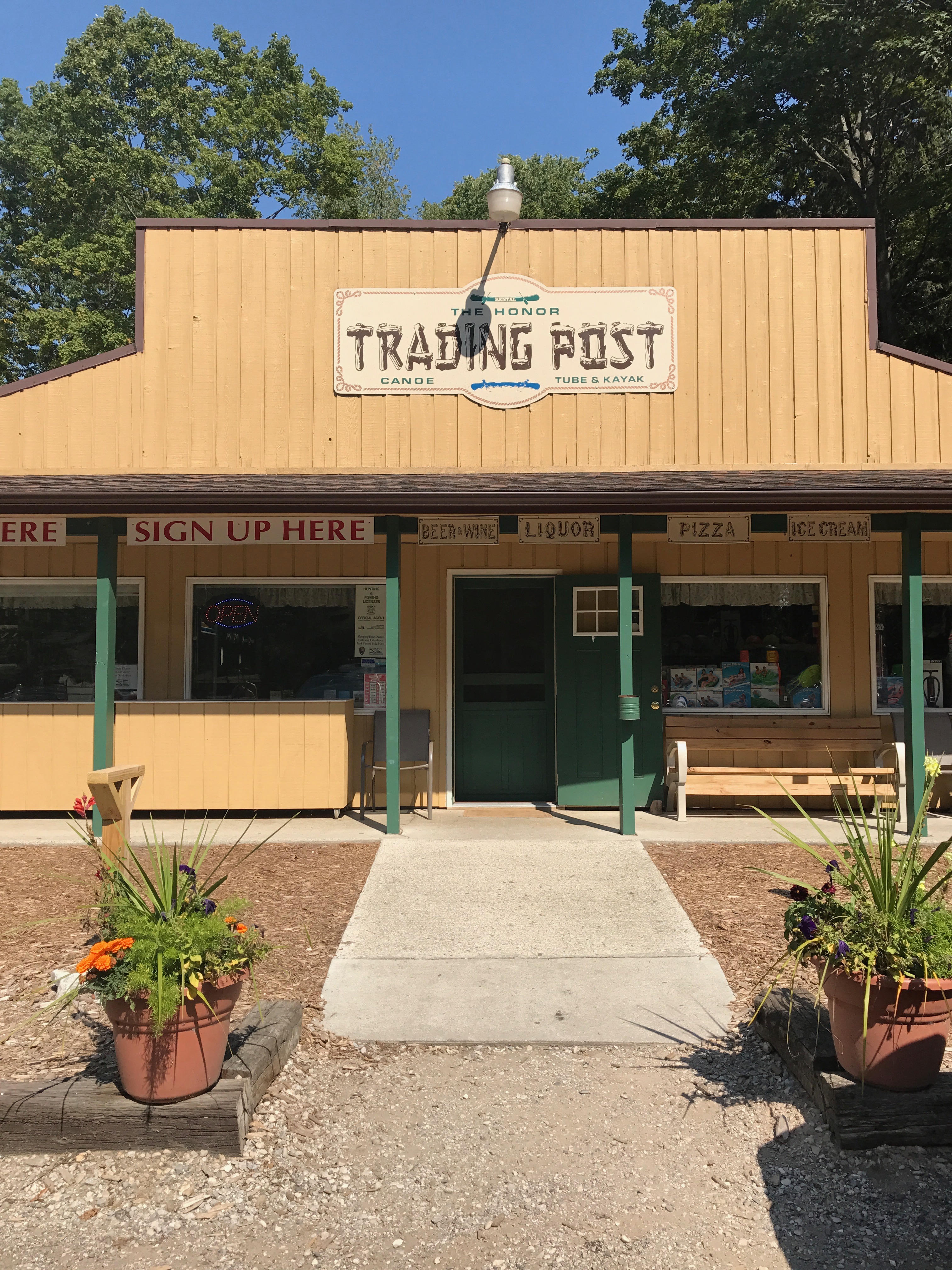 While I'm sure some people would've been pissed that it was salmon fishing season (and there were a TON) we loved it. The salmon don't bother you at all, and the fishermen standing in the river will give you a push to keep you on your way. They'll also offer to take your photo – in exchange for a beer, of course. I'll keep it brief, but we eventually stopped and met the sweetest fishermen – Larry and friends – who kindly let each of us take a stab at fishing. We agreed to visit next year, meet them at the same river bend with hopefully improved fishing skills. While fishing in a river was the most unexpected part of the trip, it was also our favorite.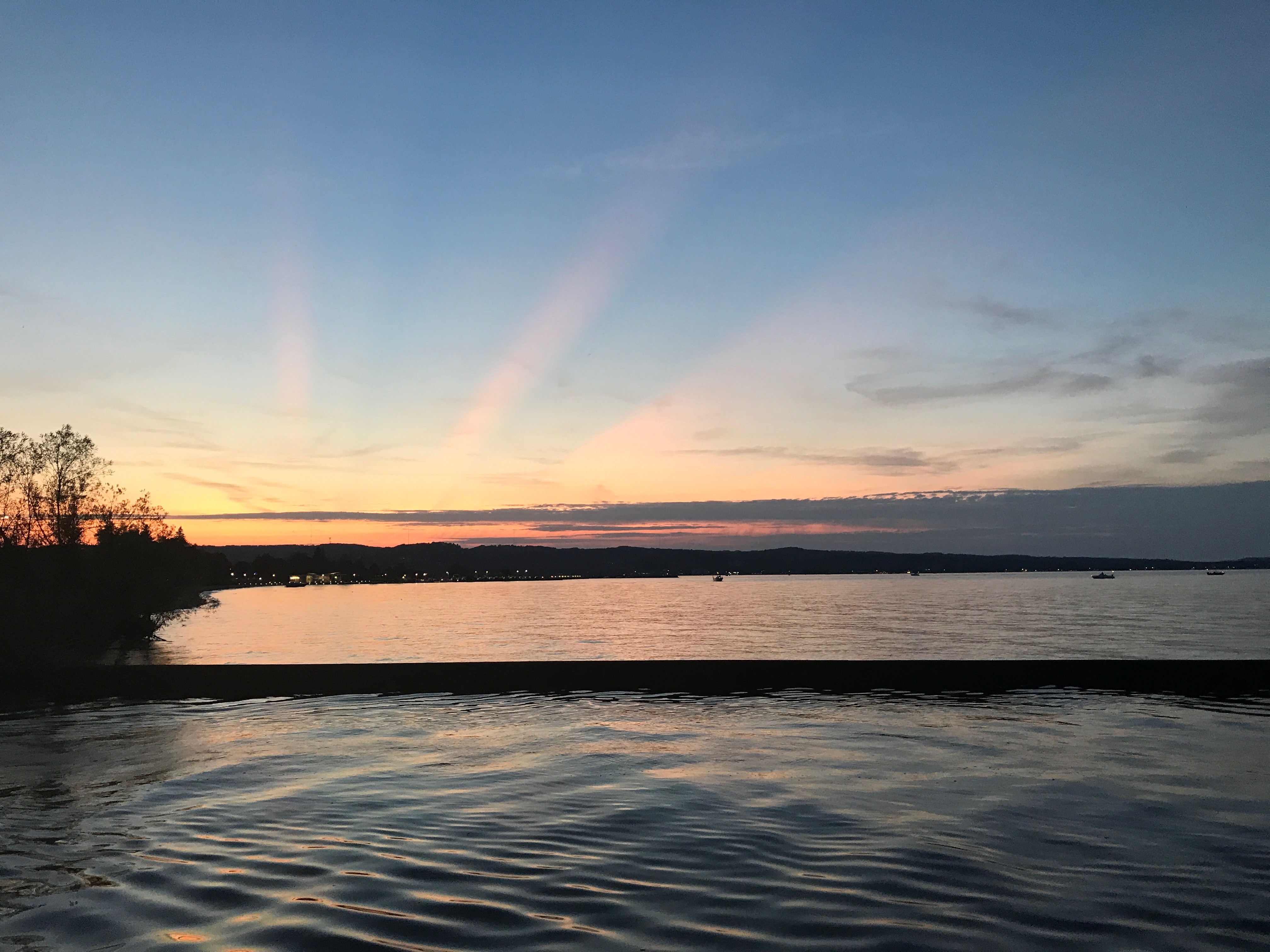 We ended our trip with a view of the sunset from the beach near our Airbinb and a quick dinner. Sunday morning it was back to Chicago. And while I love the city more than anything, and always feel so grateful to call it home, it was the first time I was truly sad to return. Maybe it was because the lake looked so different than it did 24 hours prior. Same body of water, different view. But a new perspective is what we need every once and a while isn't it? We'll be back next year. Larry's counting on us.
If you need recommendations, check out the links below.
Wineries
Restaurants + Bars 
Things to Do