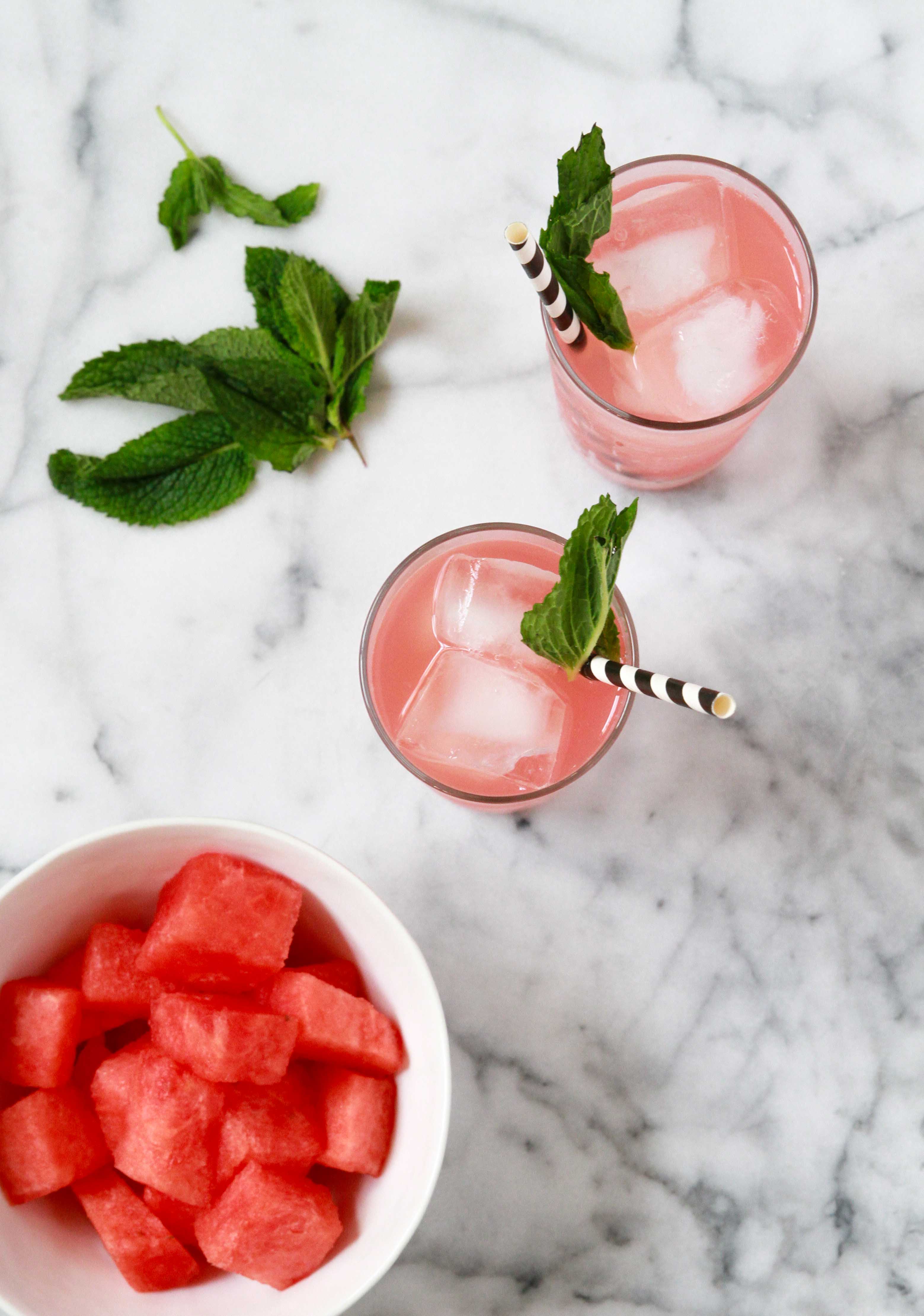 I first had a version of this cocktail at Burgest Fest in Chicago. It was hot and a Sunday and so refreshing, and I think I paid about $14 a drink – and had two. #treatyoself apparently. The vendor appropriately named the drink "Summertime Chi" and told me it was simply made of watermelon juice, mint and champagne. I watched as they shook it up over ice (do not try at home, more on this later) and knew I had to recreate it before summer was over.
It's just about as easy as the bartender made it seem. Starting with some cubed watermelon, simple syrup and lime juice, I made the  "watermelon juice" the night before. Store covered in the fridge and you're all set to go.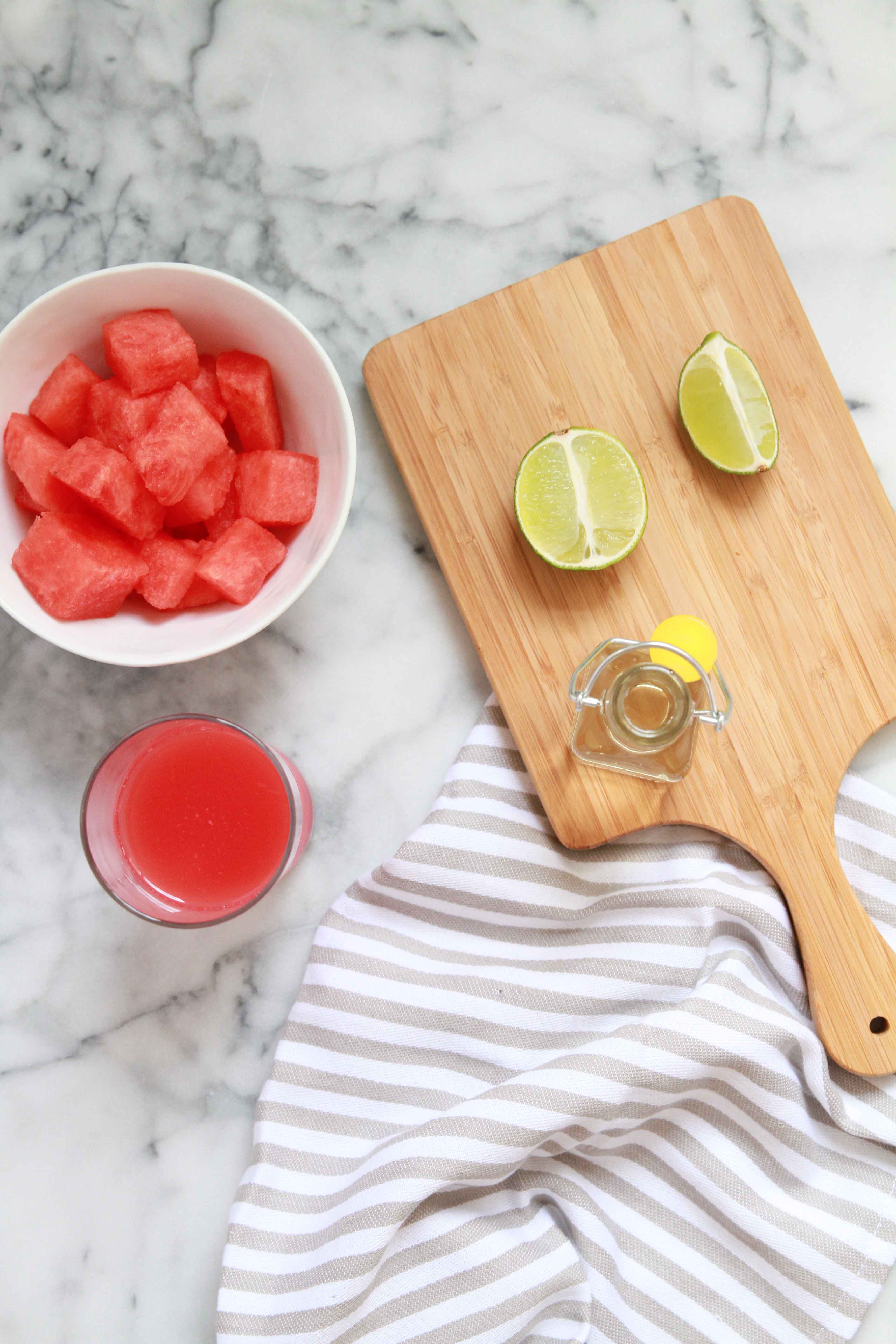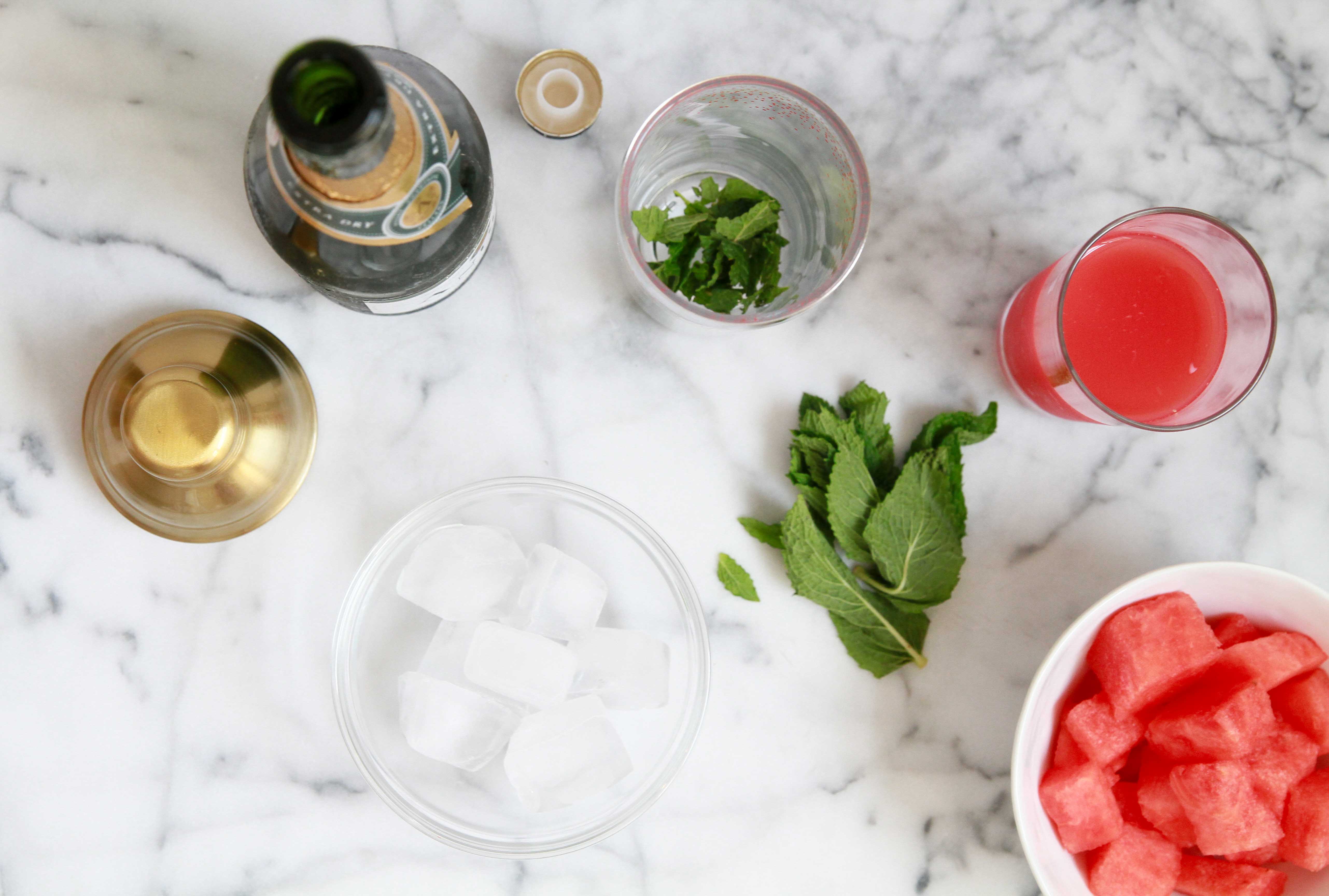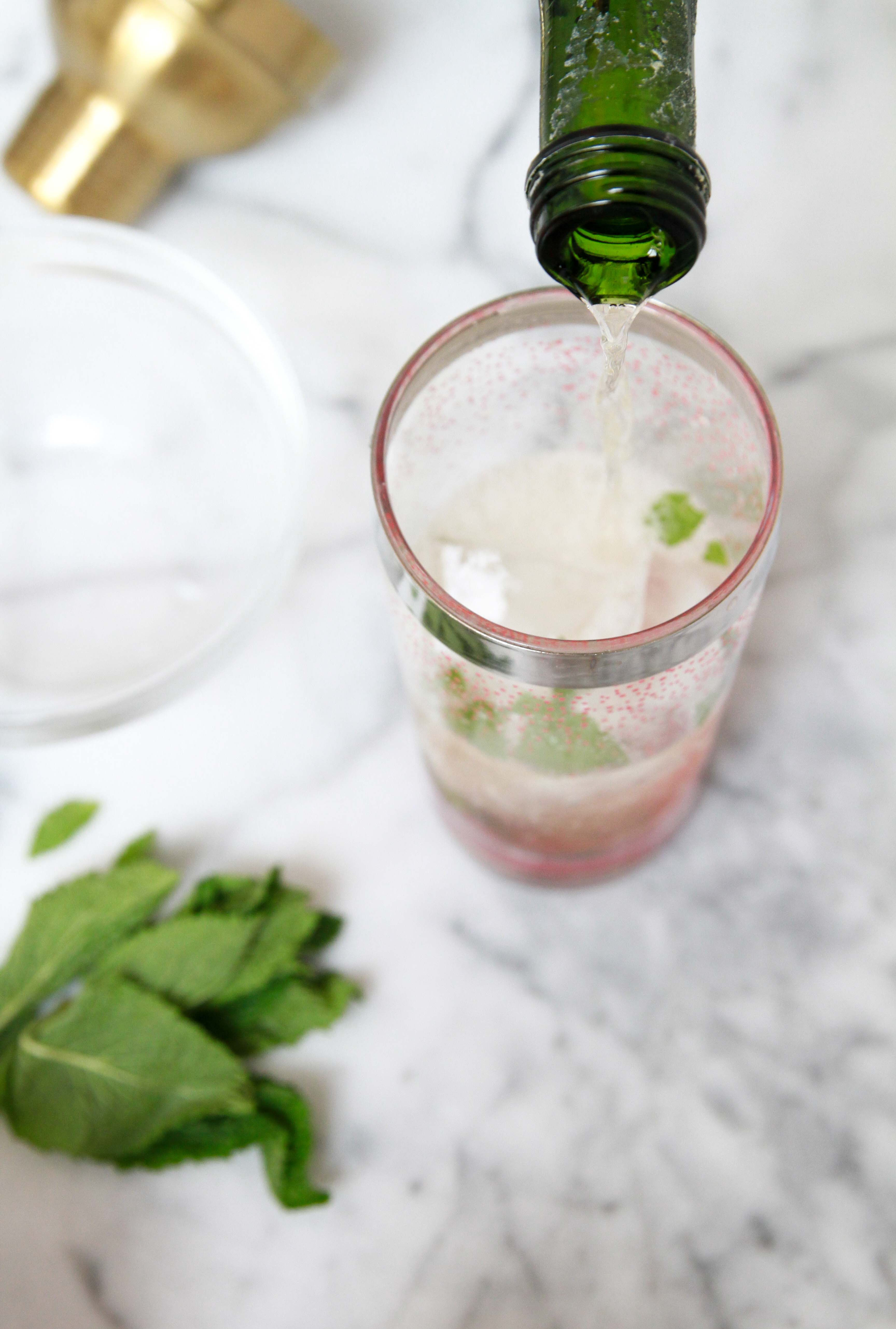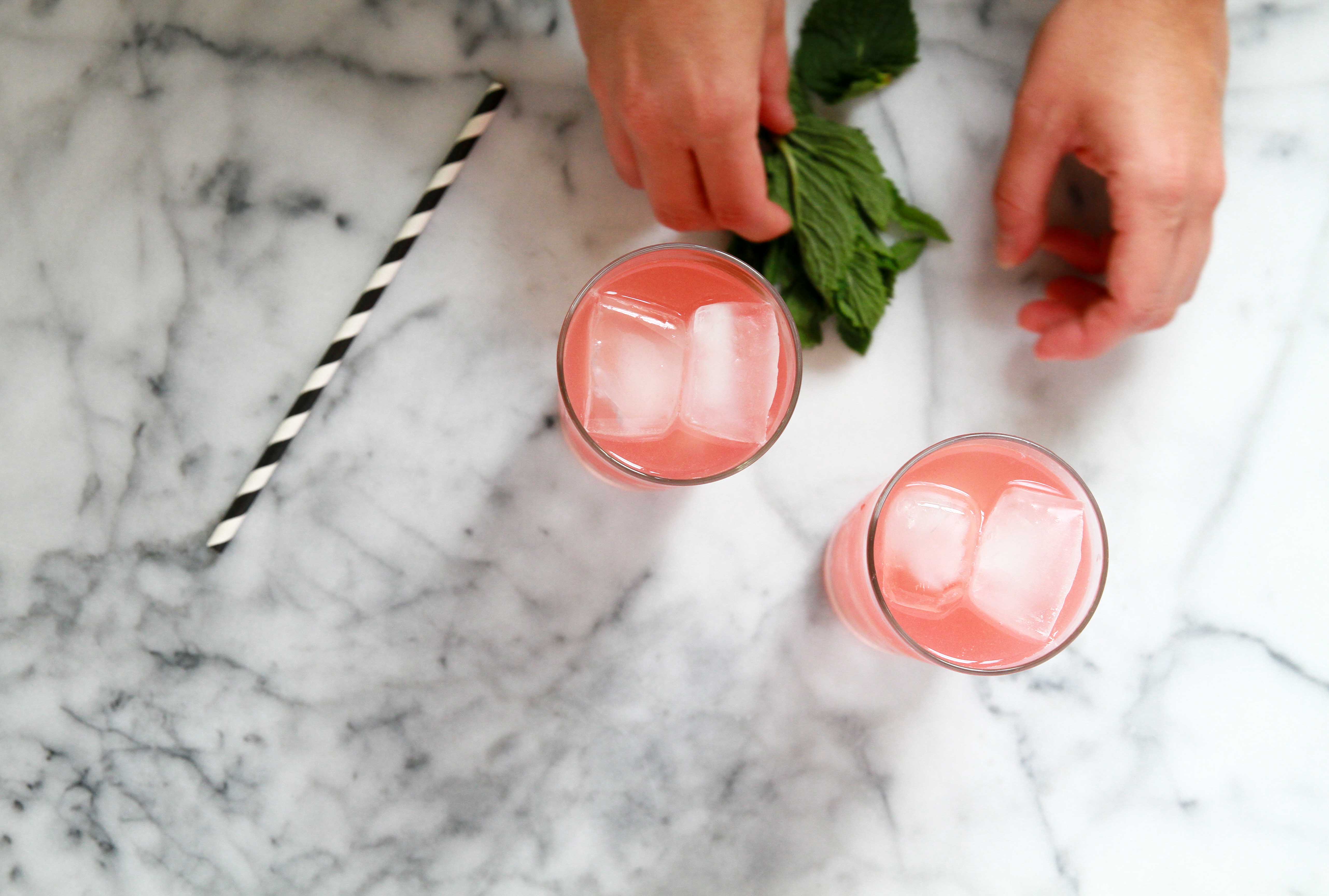 I'm all for anything that'll spice up an inexpensive bottle of champagne. Check out the recipe and let me know what you think.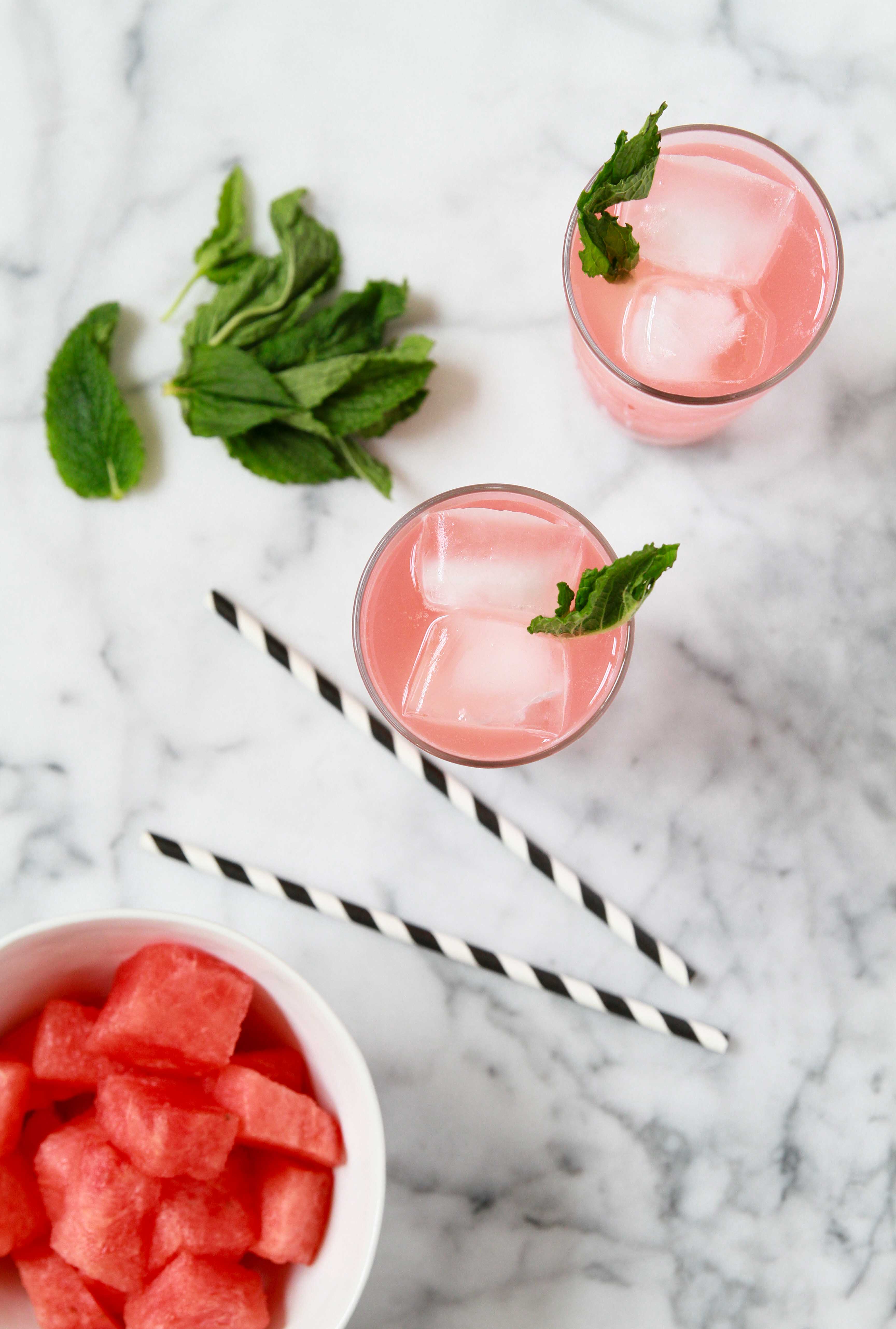 Photos by Kenzie Kokta
Ingredients 
2 cups cubed watermelon
1/4 lime (squeezed)
1-2 tbsp simple syrup
Champagne
Mint leaves
Ice cubes
Instructions
Blend watermelon chunks, simple syrup and lime juice into a blender (I just used the Magic Bullet) and puree. Use a strainer to discard any excess watermelon or seeds.
Cover and chill juice. (I did so overnight, as a way to eliminate the step in the morning.)
Tear mint leaves and drop in the bottom of cocktail shaker. (Muddle, if you're fancy.) Pour in 1 cup of watermelon juice, ice cubes and top with champagne. Do not shake.
Stir vigorously. Using the lid of the shaker pour over new glasses with ice.
Garnish with mint leaves or lime wedges.