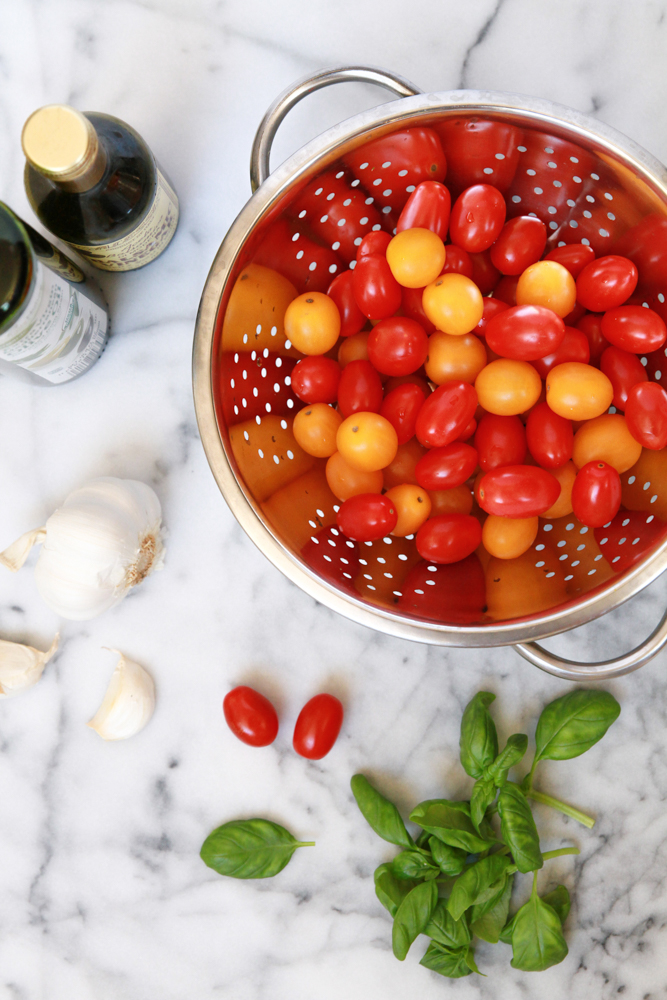 Is any tomato better than a cherry tomato? I vote no. The best thing about these bad boys is they're ripe and tasty, no matter the season. They're sweet, firm and hold up perfectly in a simple bruschetta. And this one is simple.
The first time I made this dish was a few years back at my niece's birthday party, and I've been stuck making it every year since. It's unbelievably easy and the perfect appetizer year round.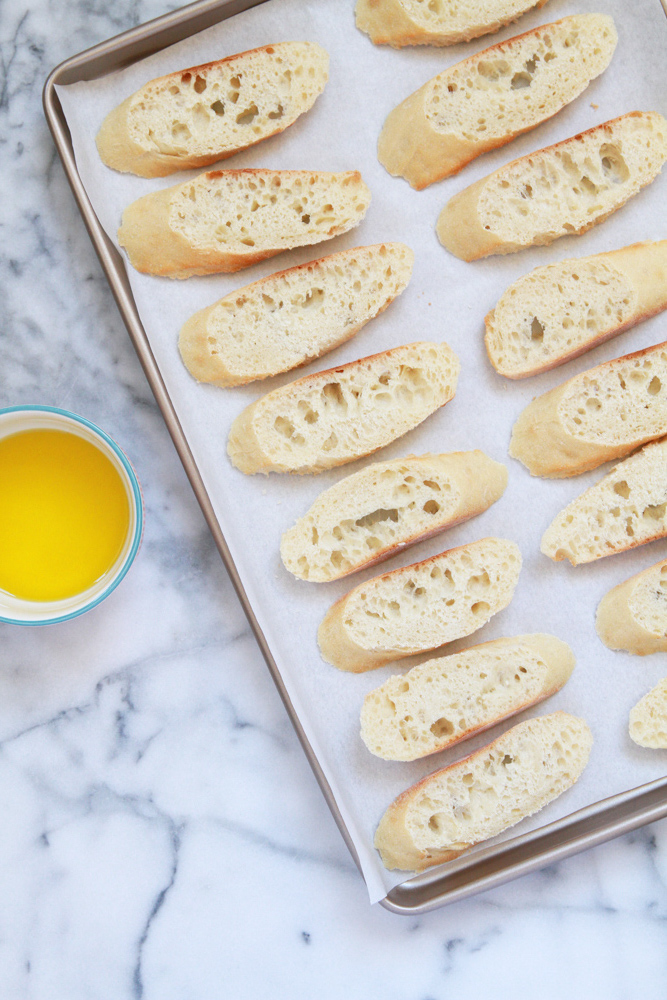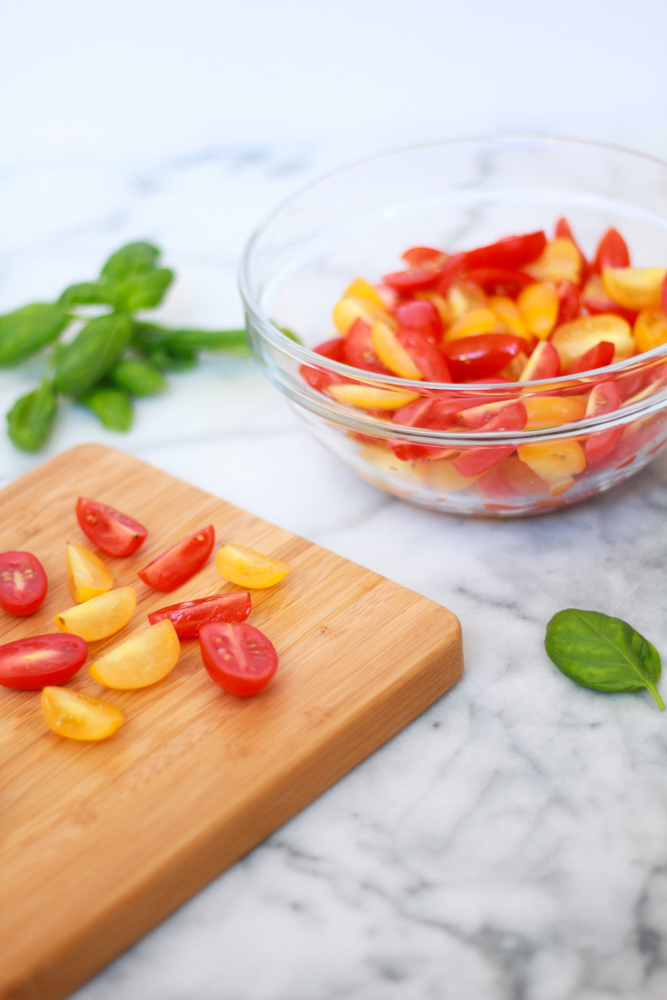 The key to bruschetta is taste as you go – make sure you've got enough salt, basil and garlic 'til your tastebuds are happy. Then, let it sit in the fridge for an hour for optimal flavor.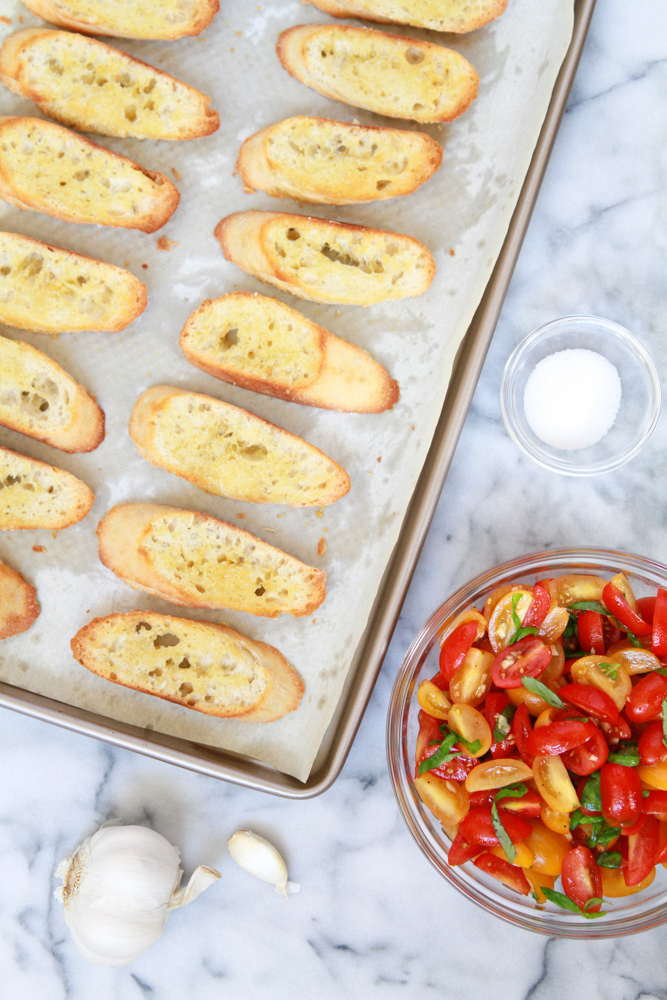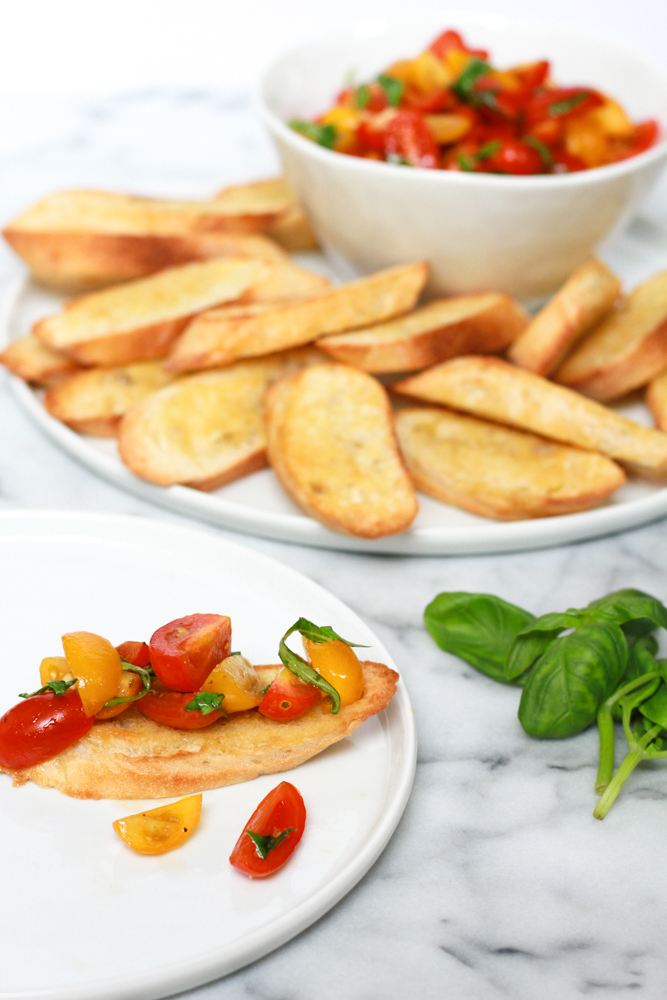 Photos by Kenzie Kokta
Ingredients 
1 large French baguette
2 pints cherry tomatoes
4 cloves garlic, minced or pressed
3+ tbsp of olive oil
1 1/2tbsp balsamic vinegar
5-6 basil leaves, julienned
salt and pepper
Instructions
For the toasts:
Preheat the over to 400 degrees F.
Slice French baguette on an angle, cutting into 1/2 inch wide pieces. Brush lightly with olive oil.
Bake in oven for 6 minutes on one side. Remove from oven, flip and bake for another 6 minutes or until the edges are golden brown.
Once removed from oven, rub the toasts with a garlic glove, sprinkle with sea salt and let cool.
For the bruschetta:
Quarter or halve cherry tomatoes, based on size. Set aside in bowl.
In a seperate bowl,  mix 3 tbsp olive oil with the balsamic vinegar, whisking vigorously. Add salt and pepper to taste.
Add tomatoes to dressing bowl. Add garlic and basil and lightly toss.
Check for flavor and add more salt if needed.
Add bruschetta to a serving bowl and serve with toasts on the side.